For many small and medium-sized manufacturers the great teleworking experiment brought on by COVID-19 has been a painful one. The sudden shift to telework poses numerous managerial, logistical and operational hurdles. To make matters worse, cybersecurity risks are amplified by the needs of a remote workforce.
Read More
Topics: Cybersecurity, Computer and Electronic Products, Business Management, Manufacturing Resources, SMBs, covid-19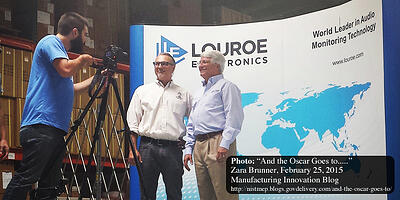 In a series that showcases the "innovation, determination and work of U.S. manufacturers," one of our clients has caught the eye of NIST's Manufacturing Extension Partnership (MEP).
Read More
Topics: Continuous Improvement, Computer and Electronic Products