Bolero Plastics helps engineers, designers, and supply chain professionals bring their plastic components to life by providing custom thermoforming and machining services from concept to completion. 100% Made in California!
Products and Services
Bolero is a ISO9001: 2015 registered manufacturer that specializes in medium to very-large format vacuum-formed plastics. Services include EMI shielding, bonding, machining, complex routing, painting, coating, and silk-screening.
Manufacturing Processes
Thermoforming, CNC Machining, injection-molding, painting, final assembly.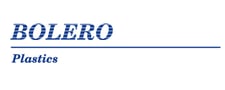 Contact this Company
Company Name: Bolero Plastics, Inc
Category: All Other Plastics Product Manufacturing
Location: Santa Fe Springs
Contact Person: Andrew Samson
Phone: 562-693-3000 x2
Email: @
Website: https://boleroplastics.com