2018
Year In Review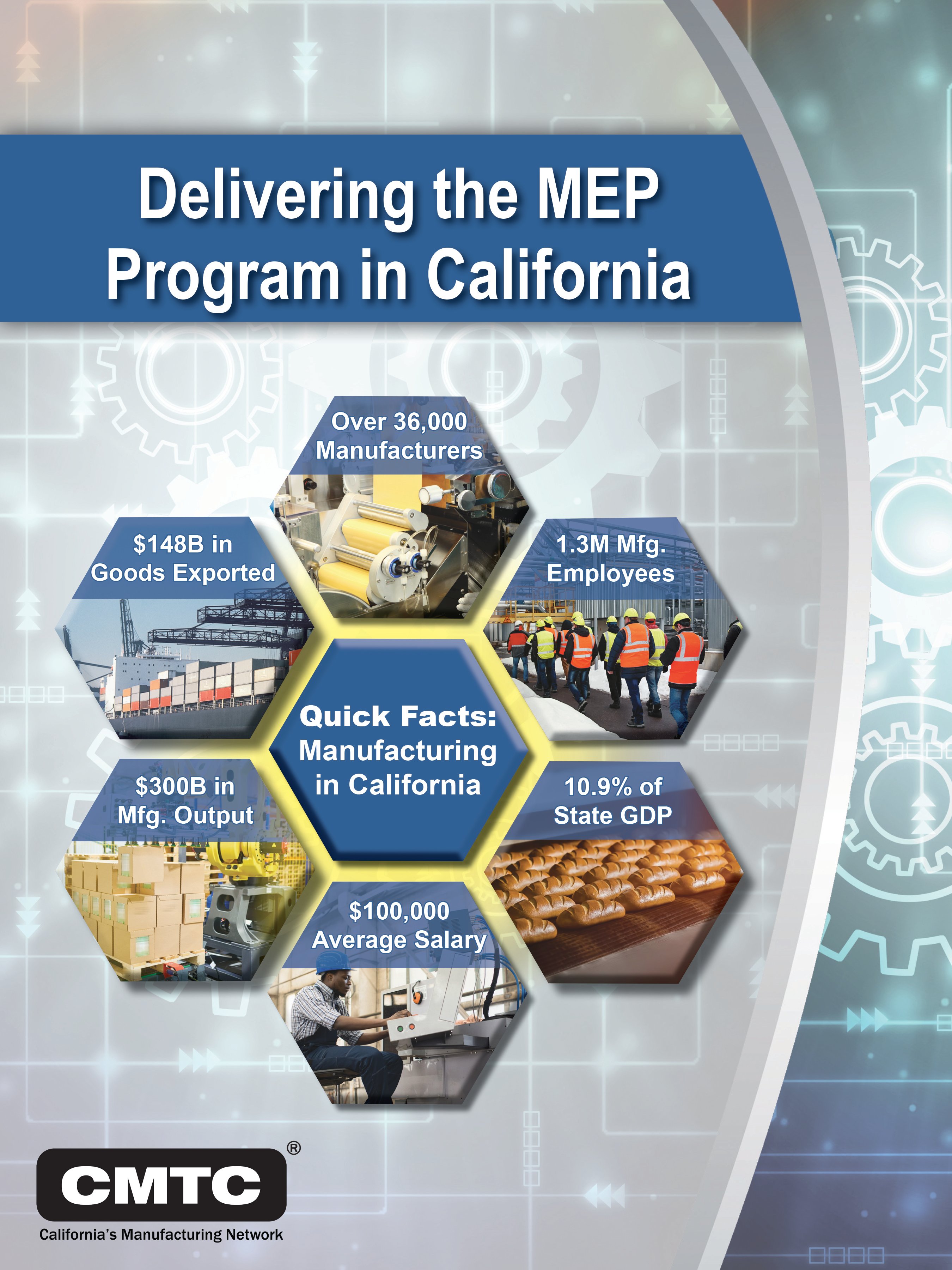 During the first year of CMTC's five year award to be California's Manufacturing Extension Partnership Center, we have made great progress in building a statewide network to serve Small and Medium-Sized Manufacturers (SMMs).
The Los Angeles County Economic Development corporation's Institute for Applied Economics used independent third party project survey data to determine the economic impact of CMTC's work with clients on California's economy.

The results included:
- A contribution of $3.7 Billion to California's GDP
- 28,570 total employment impact
- $337 Million in local, state and federal tax revenues
This impact can be attributed to the hard work of the CMTC Team and our partners in California's Manufacturing Network.
2018 Impact for California Manufacturers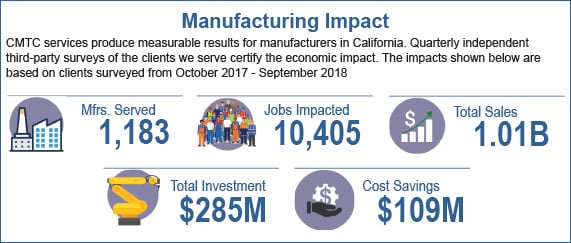 The CMTC® mission is to ensure that manufacturers flourish by identifying areas of improvement in capability process and systems to create
financial
impact. California manufacturers are important contributors to innovation, investment
and
productivity in the U.S. Our success stories (available on the left) outline specific project impacts by industry sector and service.
CMTC is part of the U.S. Department of Commerce Hollings Manufacturing Extension Partnership (MEP) Program that ensures our high customer satisfaction ratings. All customers are surveyed by an independent third-party to verify that we have delivered impact to our clients.

CMTC provided solutions to improve the growth and profitability of more than 1,100 small and medium-sized manufacturers in 2018.