Brilliant was founded in 2007 in Northern California and is defining the future of fluorescent pigments. Brilliant Fluorescent Pigments are used in a wide range of applications such as Paints/Coatings, Inks, Plastics, Textiles and other applications such as Crayons, Paint Balls and Traffic Cones.
What Makes Us Different: Innovations. Our team is steeped in fluorescent pigment technology. We are technical experts, many with over twenty years experience in the world of fluorescent pigments.
Products and Services
General Purpose BDP for paper coating, textiles, etc.
Solvent Resistent BSR for aerosol paints, etc.
Chemical Resistant BMS for migration and plateout resistance.
Non-formaldehyde BNF for plastics and other applications
Soluble Toners for water (BSTW) and solvent (BSTS)
Flexo ink systems
Water-based BFE fluorescent emulsions for water flexo and textiles.
Unique BIB2 paste ink base for conventional and UV printing
Liquid BVD vinyl colorant for traffic cones
Manufacturing Processes
Brilliant's fluorescent ink bases, vinyl colorants, water-based dispersions and UV dispersions are all made in California. The ink bases use a proprietary polymerization technology such that the pigment particle is synthesized within the printing ink vehicle. The other dispersion-based products all use a combination of high-speed mixing/dispersing and proprietary chemical technology.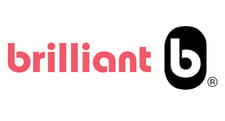 Contact This Manufacturer
Company Name: Brilliant Group, Inc.
Category: Chemical
Location: San Francisco
Contact Person: Darren Bianchi
Phone: 415-771-4757
Email: @
Website: http://www.fluorescentcolor.com