Inspired by the unique capabilities offered by 3D printing, our founding team's first foray into additive manufacturing began with creating high performance, low-cost rocket engines as well as other hardware for launch vehicles. During the engine development process, we grew tired of long lead times and inconsistent quality from service bureaus, so we bought our own metal 3D printer. In getting our hands dirty with the printer, we fine-tuned a set of best practices for extracting the benefits from additive manufacturing. Over time we saw the additional impact potential for 3D printing outside the aerospace sector, and we decided to open up our design and manufacturing capabilities so that everyone could realize the exceptional advantages that additive affords. With that goal in mind, we built a team of passionate engineers and technicians that are eager to deliver value to our customers.
Located in San Diego, we strive to assist companies locally and nationwide. With our breadth and depth of experience, we are SoCal's experts in additive manufacturing.
Products and Services
3 D Printing: Rapid turnaround in Metals, Plastics, and Resins & the right materials and proper methods for your prototypes and production runs.
Design: Engineering, design, and consulting services to optimize performance and ensure designs satisfy your project requirements.
Finishing: Finishing methods tailored to your specification, including heat treatment, surface processing, and machining for proper performance and look.
Manufacturing Processes
3D Printing, Additive Manufacturing, Design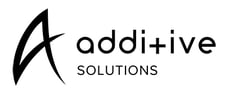 Contact This Manufacturer
Company Name: Additive Solutions
Category: Engineering Services
Location: San Diego
Contact Person: Ryan Fischel
Phone: (858) 224-3695
Email: @
Website: https://additive.solutions