Galaxy Desserts (crafters of the Jean-Yves Charon Collection) is home to over 200 dessert lovers working in a 52, 000 square foot building filled with thousands of sticks of creamery butter, pounds and pounds of dark, milk and white chocolates, loads of ovens, enormous freezers and one eclectic kitchen dedicated to researching and hand-crafting the most fabulous, French-inspired desserts.

We founded the company on the promise that we'd create exceptional individual desserts. We work consciously to keep our company sustainable, successful and incredibly satisfying for our palates as well as our souls. Our founders, celebrity pastry chef Jean-Yves Charon and Paul Levitan, certifiable dessert addict, work in tandem to keep the pleasures of dessert alive! When Jean-Yves returns from his annual trip to Europe with new ideas and recipes, Paul is the first to try them. When Paul wants to order all of the desserts on the menu, Jean-Yves obliges. Their passion truly knows no bounds.

What really sets us apart is that we do all the crafting, baking, freezing and packaging ourselves. Our all-natural desserts are flash-frozen to seal in the just-baked flavor so they taste as amazing on your table as they did right out of our oven. Even after months in your freezer our desserts still retain their original texture and taste, which makes them easy to have on hand for impromptu dinner parties, gatherings and indulgent moments.

Intensely committed to quality, we source all of our ingredients from the best producers we can find. Working with local suppliers where we can is a big priority. We endeavor to mitigate our environmental impact and support our community every day.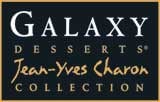 Contact This Manufacturer
Company Name: Galaxy Desserts
Category: Food Manufacturing
Location: Richmond
Contact Person: Jonathan Kenyon
Phone: 510-439-3160
Email: @
Website: http://galaxydesserts.com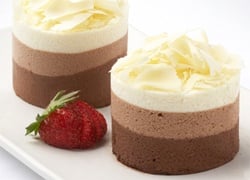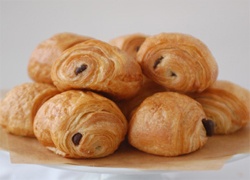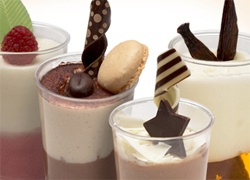 Are you a CA Manufacturer?
Join our Made in CA program and get your company featured for free!