General Engineering & Research develops and manufactures highly characterized high quality nanomaterial products and devices for a variety of industries.
Products and Services
Silica Nanoparticles - GE&R nano-silica particles are highly characterized, high purity nano-sized spherical silicon dioxide particles with narrow particle size distributions, which are useful for a variety of applications.
nano-CRC (nano-sized chemical release capsules) - GE&R's novel slurries use nano-sized capsules containing various chemical payloads which are useful for polishing applications such as Chemical Mechanical Planarization (CMP), as well as other applications including drug delivery and nano-sensors.
Engineering Consultation Services - Our company strives to be a leader in the engineering and scientific community through innovative research and dedication to our clients. Our highly skilled employees provide a variety of engineering consultation services as well as technical expertise for patent preparation, filing, and prosecution.
Manufacturing Processes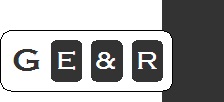 Contact This Manufacturer
Company Name: General Engineering & Research
Category: Research & Development
Location: San Diego
Contact Person: Robin Ihnfeldt
Phone: 858-736-5069
Email: @
Website: http://www.geandr.com