Heater Designs is a designer and manufacturer of custom flexible heaters and heating elements. When off-the-shelf catalog heaters do not meet your requirements, Heater Designs can create a custom solution to your heating needs.

Founded in 1987, we have been proudly serving our customers from our facility in Southern California. We serve many industries, including aerospace, automotive, medical devices, chemical, electronics/semiconductor manufacturing, industrial manufacturing, food service, and more.

Products and Services
At Heater Designs, we specialize in silicone rubber heaters. Capable of operating at temperatures up to +400F (+200C), silicone rubber heaters are the industry standard for toughness and reliability.

For applications which require ultra-thin and lightweight heaters, we also manufacture heaters using Kapton polyimide. In addition to being thin and lightweight, Kapton polyimide heaters exhibit low outgassing and can operate from cryogenic temperatures of -150F (-100C) up to +400F (+200C).

We can form and mold our heaters to fit most any shape and size, from simple rectangles to complex three-dimensional shapes.
Manufacturing Processes
Our metal etchers, vulcanization ovens, quality test stations, and other fabrication equipment are capable of handling low volume prototype builds to high volume production. We also offer design and consultation services for heating applications.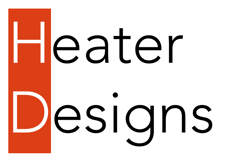 Contact This Manufacturer
Company Name: Heater Designs
Category: Machinery
Location: Bloomington
Contact Person: Andrew Fan
Phone: 909-421-0971
Email: @
Website: http://www.heaterdesigns.com