Link4 is made up of a team of forward thinking engineers whose main goal is to provide you with a dependable system of grow room automation while testing the limits of current grow room systems and pursuing new and innovative ways of advancing technology.
Our Promise

Your business is important to us. We want to ensure that your growing
environment is both profitable and efficiently running. If for any reason your
system is not working up to your expectations we will do everything in our
power to help you get properly situated. We realize how fragile your plants
can be which is why we back our grow room controls 100%.




Products and Services
All of our products are developed in house and so we know each and every item we sell intimately. This makes us uniquely suited to assist you in any way with your system. Whereas other companies may contract out for the construction or designing of their products, we build and design everything we sell completely in house. This also provides us with the specialized ability to adjust our systems to any of your specific grow room automation needs. If you're looking for a particular feature that our products do not currently support, our team of professionals will be more than happy to add the desired feature to your system.
Manufacturing Processes
Hydroponics
Link4 is the developer of the All-In-One Grow Room Controller that maximizes your yields. Control light and recycle timers, vent fans, air conditioning, heating – even custom devices. Software based intelligence allows for changes on the fly and remote monitoring and adjustment from anywhere in the world.
Greenhouse

Link4 has an advanced line of greenhouse controllers that provides complete monitoring and adjustment of all equipment (heaters, vents, fans, irrigation) regardless of greenhouse size or type. Customized solutions can be created based on each customer's individual needs.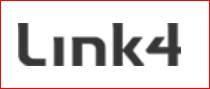 Contact This Manufacturer
Company Name: Link4 Corporation
Category: Computer & Electronic Products
Location: Yorba Linda, CA
Contact Person: Yen Pham
Phone: 714-524-0004
Email: @
Website: http://www.link4corp.com