Slip rings need continual maintenance to avoid degradation of the rotating electrical connection caused by normal wear and debris. Even precious metal slip rings limit rotational speed and increase electrical noise and resistance with wear. When you replace conventional slip rings with Mercotac's no-maintenance, brushless rotating electrical connectors, you will profit from the following:
Increased reliability
Long life
Extremely low electrical noise
LESS THAN 1 milliohm resistance
Low voltage Signals and/or High Power in one compact connector
Sealed ball bearing construction
Durable, compact and low cost
No Maintenance Required
In stock availability
Made in U.S.A.
Products and Services
Mercotac Rotary Electrical Connectors operate on a superior principle. They offer an extremely low resistance electrical connection because the electrical conduction path is a liquid metal which is molecularly bonded to the contacts. The Mercotac connection is constant and unchanged for the life of the rotary electrical connector. Brush slip rings are usually composed of a rotating metal ring upon which a graphite or metal brush rubs and transfers the electrical signal or current. While brush slip rings are technically simple in operation, this rubbing interface is fraught with problems that include wear, high electrical resistance, oxidation, and resistance fluctuations which causes electrical noise.
Manufacturing Processes
Design, Fabrication, Engineering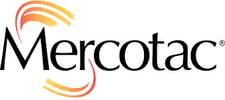 Contact This Manufacturer
Company Name: Mercotac, Inc.
Category: Current-Carrying Wiring Device Mfg
Location: Carlsbad
Contact Person: Chris Rechlin
Phone: 760-431-7723
Email: @
Website: http://www.mercotac.com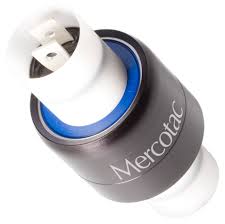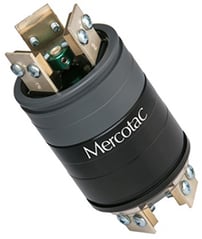 Are you a CA Manufacturer?
Join our Made in CA program and get your company featured for free!