Paper converter for folding carton industry. In business since 1990, give the best service in the industry.
Products and Services
Paper sheeting and sales
Manufacturing Processes
Sheeting of Paper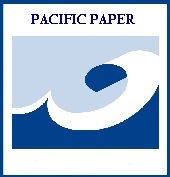 Contact This Manufacturer
Company Name: Pacific Paper
Category: Paper
Location: Rancho Cucamonga, CA
Contact Person: John Todora
Phone: 909-476-6466
Email: @
Website: http://www.pacificpaper.com
Are you a CA Manufacturer?
Join our Made in CA program and get your company featured for free!