Roemer Industries manufactures portable medical refrigerator/freezers. Our units are some of the smallest portable refrigerator/freezers on the market today, all of which can run completely off the grid with solar. Our units are used for the storage of blood, plasma, vaccines, biological samples and/or any temperature sensitive materials. We were working in the tissue industry and saw a need for this type of product. We started in our garage. We shopped our prototype and our first order was was manufactured there. We currently have 9 employees.

Products and Services
We have units which range in size from 3-liters to 100-liters. We manufacture the worlds smallest portable refrigerator/freezers. We are currently the only company which has the ability to blast freeze products portably. Our units are currently being tested at Quantico for military applications, with NIST in a test sponsored by the CDC and LifeServe, a fractioner for plasma.
Manufacturing Processes
We do HVAC, electrical, metal forming, and assembly.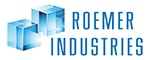 Contact This Manufacturer
Company Name: Roemer Industries Inc.
Category: Machinery
Location: Santee, CA
Contact Person: Elizabeth Roemer
Phone: 844-476-3637
Email: @
Website: http://www.roemerindustries.com