Since its conception, Schulte Corporation has been involved in manufacturing complex components for many of the airplanes and space vehicles in operation today. Directly or indirectly, we have manufactured parts and tooling for the Lockheed Martin Multirole F35 Fighter, the multi-mission CH47 Chinook, a twin-engine heavy lift Boeing helicopter, The C17, a large military transport aircraft and the Space X, Falcon 9 launch vehicle, among others.

As an AS 9100 certified company, Schulte Corporation is becoming an aerospace industry top class provider. From prototyping to production we accommodate any size project. At clients' request we can deliver machined only parts or processed complete parts and assemblies, including inserts and nutplates.

Products and Services
Programming

At Schulte Corporation we understand that high speed machining can only be accomplished with high RPM spindles and a powerful CAM package. By running CNCs with a maximum spindle speed of 15000 RPMs, combined with shrink fit tooling and the use of CATIA V5 software for manufacturing we can easily achive machining efficiency. Moreover, this combination enables us to remove material at exceptional fast feed rates, shorten cycle times, improve surface finishes, but most importantly, be price competitive. Our expertise in 5-axis programming using CATIA V5 also makes us one of the few companies able to machine prototypes directly from an STL scanned data. Since our CNCs are programmed using the same system used to engineer complex parts and mechanisms, there is no need to migrate parts between softwares, avoiding translation discrepancies, a practice encouraged by the major aerospace manufacturers.

Machining

Our specialty, 5-axis CNC machining, gives us the ability to machine complex shapes, undercuts and difficult angles in a single set-up, reducing tooling costs and labor time. 5-axis machines speed the manufacturing process and increase accuracy. We equip our CNCs with Renishaw intuitive probe systems to minimize operator errors and improve set-up times. We have a vast knowledge on cutting a variety of metals, plastics, poliurethane, high and low temperature blocks, clay and many others.

Engineering

We provide full engineering services to bring your concepts to reality. Our highly skilled staff will provide complete engineering solutions and support from design to manufacturing of your project. We have extensive experience in engineering tools for frp and carbon fiber lay-up processes, complex fixtures and jigs. Our scanning and digitizing capabilities enable us to provide reverse engineering services for a vast array of products. From a simple 2D part to a complex automobile body, we can do it all.
Manufacturing Processes
Pre and Post Machining Processes

Our long standing relationships with ISO and NADCAP certified business partners accommodate a wide variety of finishing services that assure your machined products are delivered to your complete satisfaction. Among the processes we offer through these alliances are heat treating, stress relieving, plating, anodizing, passivation, black oxide, chrome, zink and many others.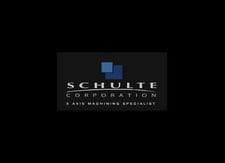 Contact This Manufacturer
Company Name: Schulte Corporation
Category: Transportation Equipment
Location: San Clemente, CA
Contact Person: Oscar Schulte
Phone: 949-481-2233
Email: @
Website: Coming soon!