Did you know that small businesses generate $68 of local economic return for every $100 spent with them? That's a huge impact in your community and can make a tremendous difference right in your backyard. This holiday season, take the opportunity to be more intentional with your gift lists and try to purchase from small businesses!
Quick Links:
Why You Should Buy Made in California Goods this Holiday Season
As global supply chains continue to be stretched thin, backed up, or even halted altogether over the course of the pandemic, it's more important than ever to support businesses that make their products domestically. This benefits you, the consumer, because you'll get your goods sooner than if they were produced and shipped from around the world, and it benefits the business that keeps their manufacturing in America.
California is full of diverse small businesses that employ more than 7 million people, including wineries, sustainable trendsetters, and handcrafted jewelers–and you can support their efforts this holiday season while checking off everyone on your list. By doing your holiday shopping with them, you help support "the little guy," which is more important than ever before given the enduring state of the pandemic.
Gifts from California For Everyone On Your List
A recent study found that 58% of shoppers plan to purchase apparel or clothing, 36% anticipated buying food and beverage, and 32% were in the market for jewelry. Since California has the country's largest manufacturing market, you can shop a wide range of products and businesses this holiday season. From the foodies in your family to your fashion-forward friends and everyone else on your list, check out these Made in California brands!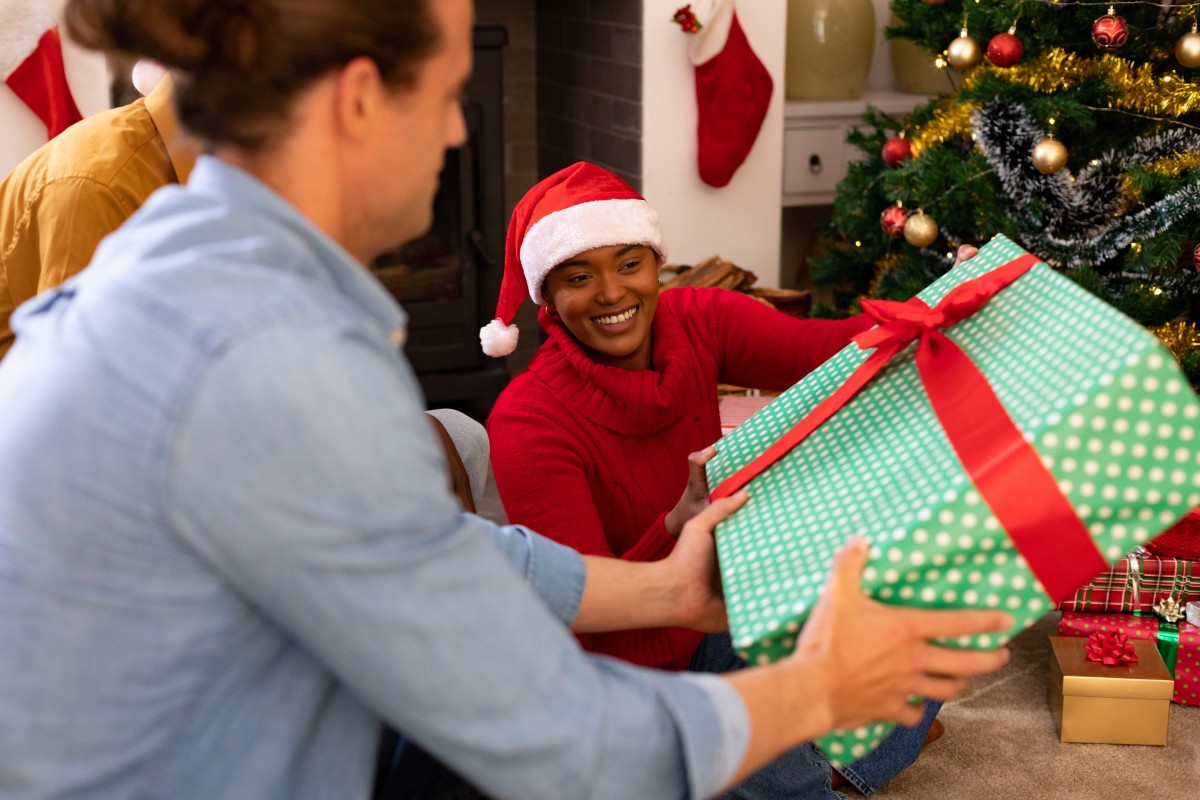 Apparel, Activewear, Bathing Suits, and More!
Almack Liner produces sportswear for everyone, handbags, outerwear, formal gowns, beachwear, military fitness uniforms, and more! This comprehensive apparel company that utilizes lean manufacturing processes is based in Southern California and offers services such as design, pattern making, cutting, sewing, and more.
Based in Los Angeles, Armen Tulano aims to amplify LA businesses and incorporates sustainability, fair trade, and green practices in their manufacturing process. They produce everything from handmade couture gowns and costumes to women's clothing, lingerie, and accessories.
Founded in 2003, Astrologie's mission is to provide trendy designs, unsurpassed quality, and affordable pricing and offer everything from fashion tops, screen printing, tie-dyes, and much more. Their designs are always on-trend and they aim to provide quality products at reasonable prices.
Founded in 2002, this Santa Ana-based company has been manufacturing arc and flame resistant clothing for the energy industry and is dedicated to making safety products you want to wear. This holiday season, give the gift of practicality, safety, and modern fashioning all in one!
This Santa-Ana-based manufacturer has been producing board shorts, jackets, totes, towels, and other surf accessories by hand since 1961 for the beach enthusiasts and surfing lovers in your life.
Buy Insta Slim Inc. designs and manufactures original men's compression shaping solutions and support products—all made in California! From muscle tanks to crewnecks and other sports activity wear, Buy Insta Slim Inc. has you covered with 55+ years of experience across a variety of industries.
Based in Laguna Beach, Delicate Illusions creates unique, bold, and high-quality dancewear and girls' gymnastics attire with over 30 years of experience. The company has also been featured in several publications and promises to drop-ship your order within 2 business days of placing it!
Your go-to casual kid's clothing, Los Angeles-based Flap Happy produces chemical-free hats with SPF 50 protection, clothing, and swimwear for children, including infant, toddler, and kids' sizes through 10. All of their high-quality fashions are proudly made in the USA.
Founded in 1979, this clothing design and swimwear brand is based in Los Angeles. Fresh Peaches has been hailed as the best women's boutique in the IE several times and has been featured in many publications. They design and manufacture their own swimwear line of more than 6,000 and each piece is hand-cut and individually made with care and quality.
Established in 2006, this Cali company manufactures pinup-style, retro-era, and rockabilly fashions. Heart of Haute sustainably makes a top-quality product at an affordable price point. They offer everything from tops to skirts—even wedding dresses and formal gowns.
Since 2010, the mission of iHeartRaves is to inspire freedom of self-expression and creative identity. For the festival-goers in your life, iHeartRaves creates unique, high-quality rave clothing with eco-friendly ink from tank tops, T-shirts, hoodies, shorts, joggers, bodysuits, thigh highs, leg wraps, shoes, accessories, and more. Their products are hand-crafted and designed to last.
A woman-owned business established in 2012, InstantFigure.com designs and manufactures compression and support products for women. Unlike competitors, all of InstantFigure.com's products are made in California! Products include everything from tops to skirts, bodysuits to curvy shapewear, and much more to help support customers and boost confidence.
Founded in 2003, Intimo Industry is an innovative seamless manufacturer. This company is based in Los Angeles and offers a wide variety of uniquely designed seamless garments for comfortable, fashionable apparel and value. Their designs are on-trend or just ahead of the curve, and they thoughtfully research the latest technological advances in the seamless-apparel world.
Located in Anaheim and founded in 2012, this graphic clothing manufacturer hires skilled artisans to make handcrafted products that are gorgeous and designed for longevity. From hoodies, joggers, t-shirts, tank tops, headwear, accessories, and more, INTO THE AM uses premium microfiber polyester, original designs, and vibrant eco-friendly inks to create high-quality, durable clothing.
A women-owned company with more than 30 years of experience, Rochie's Inc. designs new and innovative products to help promote the client's brand, including career, corporate, and collegiate apparel, safety, and hi-visibility uniforms, as well as promotional incentives.
A premier sports apparel manufacturer in Huntington Beach, California, Third Degree Sportswear offers activewear and sports apparel that is both fashionable and functional. In addition to distributing leading brands, such as Mizuno, Asics, Molten, Spalding, and Wilson, the sportswear manufacturer also custom makes team uniforms.
For Your Favorite Foodies
Founded in 1975, AFC is the premier brand for soy products and produces more than eight tons of tofu daily, along with its other popular vegan products, baked tofu, and soy pudding. AFC uses only the freshest and highest quality ingredients in its products and sources non-genetically modified organisms (NON-GMO) soybeans grown in the United States.
From Mediterranean-style delicacies, healthy products, and ready-to-eat foods, Almas Food does it all in Canoga Park, CA! All of Almas Food products are sourced from premium quality raw materials and only the finest and freshest ingredients and are the one and only producer of Halal deli meats in the USA. Their products are flavorful, hormone-free, antibiotic-free, gluten-free, and MSG-free.
Originally founded in San Francisco in 1950 and now based in Hayward, Annabelle Candy Company currently manufactures ten different candy bars, with its most popular, the Rocky Road candy bar, currently ranked among the top 35-40 best selling chocolate bars on the West Coast of the United States.
The Boyd family has lived in the Heartland of Southern California for more than half a century, manufacturing quality meat snacks with over 20 flavors of beef, chicken, and bacon jerky to choose from. Made with beef raised with no hormones, Boyd Specialists take great pride in knowing that all the ingredients going into their jerky are locally made and of high quality.
Proudly serving Los Angeles, San Diego, Santa Barbara, and surrounding areas since 1991, Bread Los Angeles bakes artisan, all-natural bread with no preservatives. Whether you prefer European-style gourmet artisan bread, like baguette, ciabatta, focaccia, campailloux, and brioche, or American-style products including sourdough loaves, buns, pullman, and country loaves, Bread Los Angeles has got your dough!
Established in 1985, Caljava International offers all the high-quality cake decorations and tools needed for bakers and cake artists, ranging from cake decorations, tools, and ingredients to pre-made rolled fondant.
A Mexican-style salsa and tortilla chip company based in San Francisco, Casa Sanchez can trace its roots back to 1920 as an industry leader in the Mexican-style snacks market. They currently make over a dozen different salsas, five varieties of tortilla chips (two of them certified organic), and other traditional Mexican foods like gorditas and tamales.
Cabo Chips are made from handmade real tortillas, kettle cooked in batches, and untouched by fake flavorings and dust. The flavors come from fire-roasted tortillas and ingredients, fresh real lime, and fire-roasted herbs and spices. As in the spirit of Southern CA health consciousness, Cabo Chips are gluten-free, non-GMO, Kosher, and cooked in Rice Bran Oil.
Founded in 2002, Chuao (pronounced chew-WOW) is the first Venezuelan Chocolatier based in the United States and Southern California's premier artisan chocolatier. Their confectionary menu features everything from chocolate bars, bonbons, and truffles to numerous chocolate drinks, espresso beverages, gelatos, and seasonal creations.
Fernanda and Angelo Capraro were childhood friends from the village of Sant Elia in the south of Italy and both had grandmothers who loved to bake cookies. While they eventually moved to California, this tradition stayed with them. This love of cookies led them to start the Italian bakery Cookies con Amore in 2005. You can order directly from the Cookies con Amore online shop where the entire line of classic, gluten-free, sugar-free as well as seasonal cookies are available.
Based out of San Marcos, Culinary Specialities offers fresh, handcrafted foods prepared using chefs' unique recipes - not generic recipes! This includes canapes, appetizers, boxed lunches, entrees, pastas, breakfast sandwiches, wraps, sausages, and tea sandwiches.
Forty years ago, the Debbas family brought the great heritage of Byzantine art, food, and culture across the sea and began hand-crafting gourmet chocolate truffles in their kitchen using only the finest ingredients. Today this artisan tradition is continued with Debbas Gourmet, which crafts the finest chocolate and gourmet fare.
San Francisco-based Diamond Foods is an innovative premium snack food and culinary nut company with well-known brands such as Kettle Brand Chips, Emerald snack nuts, Pop Secret popcorn, and Diamond of California nuts.
Dudley's is a 50+-year-old commercial bakery that produces 26 different breads and fruit bars. With unique proven recipes and products baked locally by skilled artisans, Dudley's Bakery sets itself apart in the market.
For over 30 years, Florentino Ice Cream has been the premier manufacturer of superior ice cream, gelato, and sorbet in Southern California. It's the taste people come back to time and again!
Besides offering consulting services, Foodies Urban Kitchen also produces delicious freshly prepared foods such as sprouted garlic hummus, sprouts original hummus, sprouted chipotle hummus, lettuce wraps, vegan mayonnaise, vegan marinara sauce, and much more.
For more than 75 years, the Mezzetta company has brought delicious and healthy foods from the Mediterranean to the American table. Whether you are looking for a quick healthy snack or gourmet ingredients for your favorite dishes, Mezzatta's has everything from glass-packed peppers and olives to other specialty foods.
Galaxy Desserts handcrafts a fine range of French-inspired desserts. Founded by celebrity pastry chef Jean-Yves Charon and dessert addict Paul Levitan, Galaxy Desserts are all-natural and flash-frozen to seal in the just-baked flavor, so they taste amazing on your table.
Founded in 1985, Gold Mine Natural Foods caters to the healthy eaters out there with their range of macrobiotic products, lentils, nuts & seeds, grains, and much more! Plus, none of Gold Mine Natural Food products contain or are derived from genetically engineered ingredients (GMO's or GEO's), irradiated foods, or foods that contain pesticides, chemical additives, colorings, preservatives, artificial ingredients, trans-fats, refined oils, flours or sweeteners.
A third-generation, family-owned and operated business, Golden Island produces over 20 varieties of gourmet, gluten-free pork and beef jerky including Hickory Black Pepper, Teriyaki, Chili Lime, Mandarin Orange, and the # 1 selling Griller BBQ Pork.
A family-operated food manufacturer, Great River Food makes everything from meatballs, sausage, meatloaf, beef jerky, and much more! They also offer demos in select supermarkets throughout Southern California to share recipe ideas and allow tasting of their products.
A woman-owned business, It's Delish is a manufacturer of spices, spice blends, nuts, dried fruits, chocolates, confections, snacks, bakery goods, and gourmet popcorn. All products are kosher, and along with their regular product line, It's Delish also produces a line of organic, gluten-free, lactose-free, and health products.
Jackie's Jams crafts jams and jellies the old-fashioned way, by hand and using only natural ingredients. All the jams are created with locally grown fruits, whenever possible, from farmers throughout Southern California and are never made with any artificial flavors or high fructose corn syrup.
Jericho's condiments, sauces, dressings, and ingredients are sure to provide you with effortless flavor in every spoonful of hummus or eggplant salads. All of Jericho Food's flavorful Mediterranean dips and products are SQF Certified and made with non-GMO ingredients.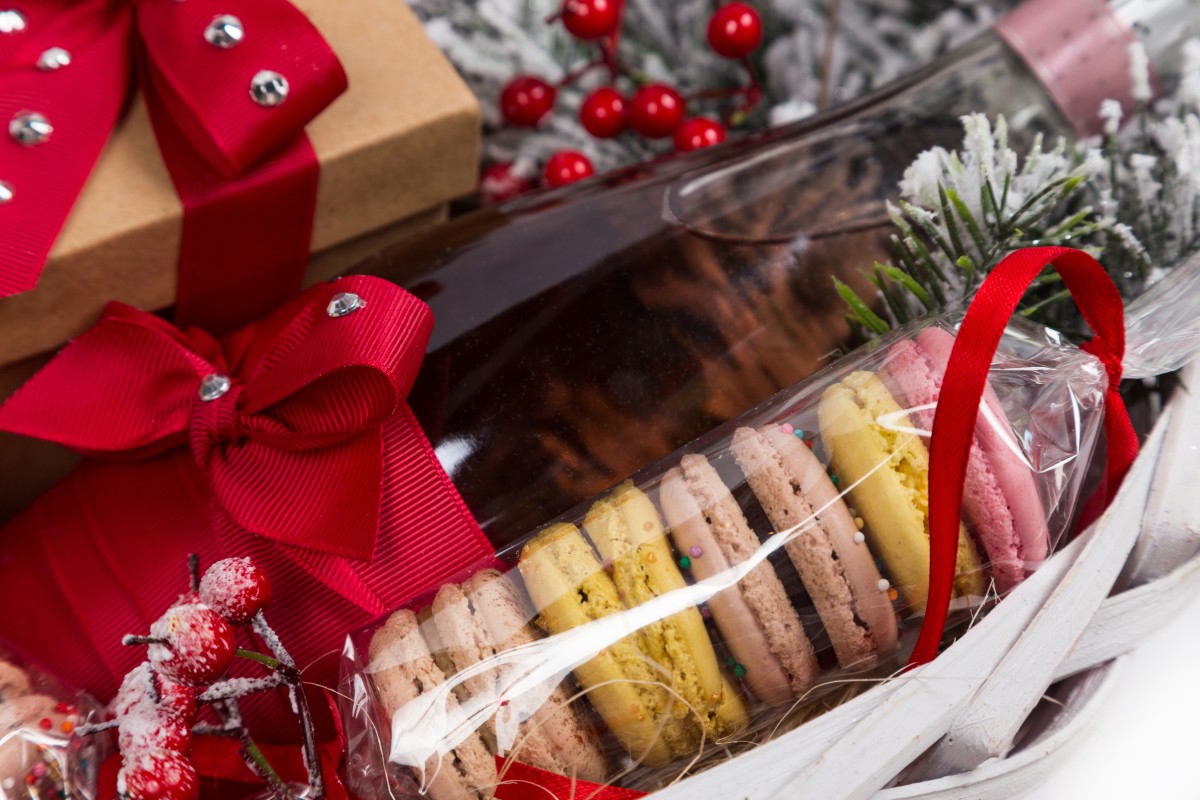 Sippable Cheer & Festive Beverages
Established in 1914, Apffels Fine Coffees manufactures coffee and tea products and produces unique flavors to provide great taste.
Buddha Teas understands the importance of purity. All of their teas use fresh, organic herbs to keep their teas natural and free from chemicals, preservatives, and added flavoring. With minimal processing and eco-friendly packaging, you can feel good about every purchase!
All of Cafe Virtuoso's coffee is 100% organic and locally-roasted - the only coffee roaster in San Diego to do so. Besides coffee, they also sell an assortment of nitro cold brew teas, new and refurbished coffee equipment, and more!
Cedar Mountain Winery features not only award-winning wines, but also sculptures, paintings, and cuisine. Cedar Mountain features Livermore grown and produced wines and ports.
Cutwater Spirits feature award-winning spirits to create innovative cocktails. As a venue connected to its production facility, you can also tour the distillery, explore the process of making spirits, and meet the Cutwater Spirits team to share some warm Southern California hospitality.
Based in Los Angeles, this family business started out of a love for great coffee with one retail store and has evolved into a global wholesale roaster and retailer with its coffee featured daily on three continents. Klatch Coffee has won numerous awards and has many blends available.
Left Coast Brewing Company is an independent brewery, producing six beers full-time with their flagship beer being Hop Juice Double IPA. The brewery also offers four seasonal beers throughout the year.
With 26 National and International awards under its belt, Mission Brewery is considered one of the top craft breweries in San Diego County. If you're in the area, go check out the bottle viewing area or play on the brewery's competition length 1930's shuffleboard.
A family-owned estate winery in Napa Valley, St. Supery Estate Vineyards & Winery is home to 500 acres of grapevines, 1,000 heirloom fruit trees, honeybee hives, various livestock, and close to 1,000 acres of natural land teeming with wildlife. The vineyard specializes in Sauvignon Blanc, Cabernet Sauvignon, Chardonnay, Moscato, and much more. Besides wine, the vineyard also sells honey, peach preserves, and apple butter from the estate.
Jewelry For Your Beloveds
Since 1981, Barkev's has been designing and manufacturing fine jewelry based out of Los Angeles. From initial design to finished product, every Barkev's piece is handcrafted by our artisans. By overseeing each aspect of production, we are committed to upholding the highest standards of quality in our jewelry.
Established in 1976, Bogarz, Inc. has been serving the jewelry industry for over 40 years. Offering Private Label Manufacturing with quick turnarounds and fully integrated drop-ship capabilities, this company offers beautifully made rings, pendants, bracelets, nameplates, necklaces, and earrings for any occasion.
Known for innovative designs, Danhov has created award-winning, uniquely handmade, bridal, and fine jewelry in Los Angeles, CA for 30 years. Danhov has also won numerous awards from JCK, Martha Stewart, and other bridal and jewelry entities.
DiamondStuds.com is the largest supplier of diamond stud earrings, selling any possible shape with any possible metal. It's the only online retailer selling every customizable option for diamond stud earrings.
"Jewelry for the Everyday Goddess" is the slogan for this company founded in 1999; their work is created by using silver elements and gemstones. Many of these necklaces are one-of-a-kind conversation pieces with stories behind them.
This handmade jewelry company was established in 2004. The founder, Lori, makes jewelry out of her studio in California using sterling and gold wire, semi-precious stones, and natural beads.
About CMTC's Made in CA Program
These companies are just a handful of the many California manufacturers that are part of CMTC's Made in CA program! The Made in CA program is dedicated to highlighting the contributions of California's manufacturers and raising awareness of the products made in the Golden State.
Looking to discover other Made in CA businesses? Click here for an extensive list of CA manufacturers that operate across a wide array of industries, products, and services! Or, if you're interested in joining the 2,000+ Made in CA members, apply today!
About the Author
Gregg Profozich
Gregg Profozich is a manufacturing, operations and technology executive who believes that manufacturing is the key creator of wealth in the economy and that a strong manufacturing sector is critical to our nation's prosperity and security now, and for future generations. Across his 20-year plus career in manufacturing, operations and technology consulting, Mr. Profozich helped manufacturing companies from the Fortune 500 to the small, independents significantly improve their productivity and competitiveness.