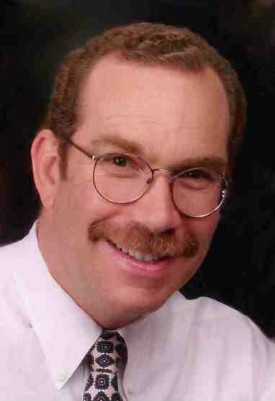 By far, the ISO 9001 quality system standard has had more impact in the world of quality improvement than any ANSI, ASTM or other standard - or even a complete quality system. It is even more relevant today than it was when it was first published almost 30 years ago. ISO 9001 has become more flexible and is easily adapted to suit the special needs of most organizations; service, healthcare, education, etc. -- not just manufacturers. It has become the best known and most widely cited quality system because using it reduces business risks, improves a company's operating structure and aligns the organization for continuous improvement.
Studies Confirm the Value of ISO 9001
There have been studies that explain why and how quality systems such as ISO 9000 add significant value. About seven years ago, Harvard Business School conducted a study with respect to the value of the ISO standards. Harvard concluded that the companies adopting the ISO standards have higher sales, higher rates of corporate survival and provide higher wage increases than their non-adopting competitors. The implication is, of course, that as a company's sales and quality increases, that company is more able to grant wage increases to their team members. The final conclusion was that organizations certifying to quality management systems resulted in numerous benefits to the organization and its employees.
Certification Provides Customers With Ease of Mind
Quality certifications provide the confidence that Tier 1 and Prime customers appreciate and often require before doing business. For instance, companies certified to the TS automotive quality standards are not allowed to purchase production parts from companies that don't at least have an ISO 9001 certification, so achieving that certification overcomes a major barrier to entry.
If I am a customer trying to select a supplier that I need to manufacture some new parts for my company, I will certainly call my business colleagues to ask if they have a company that they can recommend. But who do I call if these parts require special production processes that I know nothing about? Well, it is common knowledge that I will have a much higher chance of being satisfied if I select an ISO-certified company.
I have worked with scores of companies to achieve an ISO 9001 certification and I've never heard any of them indicate that they thought that it did not deliver the expected value. No company, that I'm aware of, has ever said that it's too much work to maintain their quality certification and thought that it would be a better idea to go back to the old way of running their business.
ISO's Process Approach Equates to Good Business Practice
The companies that integrate their quality system standards into their strategic plans understand that this process approach is a "best demonstrated business practice." If the business is using ISO-9001 as a tool and has trained their staff in their relevant processes; that means that they have a strong management review, have integrated the process approach into their business, have a robust corrective action process and can demonstrate an active continual improvement process.
The standard now places significant weight on the continual improvement aspect of the program and forces the certificate holder to demonstrate that their processes are effective. The best way for those companies to demonstrate the efficacy of their processes is to set up measurements that track the trend of improvements to those processes, over time, so that there is data available to support the claims and conclusions. This cannot be subjective -- the data must support the claims.
ISO's 2015 Update
About twice per decade the standard gets updated to ensure that it remains relevant, useful and even more usable. The latest version was published in 2015 and the document's actual structure and layout was reformatted to make it match with, and harmonize to, other international standards such as the ISO 14001 Environmental Management Standard and soon to be released 18001 Occupational Health and Safety Standard.
The Benefits of Using ISO Continue
The bottom line is that certification to a quality management standard returns financial value greater than the incremental investment required to achieve the certification, and the companies that have registered quality management systems have higher rates of corporate survival than those that do not adopt them. It is hard to argue with a system that is so focused on demonstrating process efficacy.
We are very fortunate to have such a robust management tool that has been improved and optimized for almost 30 years. The benefits of adhering to this widely recognized and highly-cited quality system continue to grow every year and it continues to produce significant measurable benefits for its 1,000,000+ users.
Special thanks to: Eliot Dratch, CMTC's Senior Quality Consultant, Guest Blogger
About the Author
Eliot Dratch
Eliot Dratch is a quality, lean and safety consultant who understands that U.S. manufacturing has been the economic engine that raised the living standards and built economic equity for the last 6 generations of Americans. Eliot's work with manufacturers for his entire 30+ year career from different manufacturing sectors allows him to leverage a unique blend of experience for his clients. His goal is always to measurably improve a CMTC client's productivity, safety and profitability.