As we near the halfway point of the year, we can fairly gauge the trends that have driven our industry's growth and the ones we expect to flourish during the year's second half. From jobs being brought back to the U.S. from overseas markets, to the rise of the Internet of Things, there are many changes happening for manufacturers worldwide — and the future is looking bright.

Below, we'll break down the latest trends for which every manufacturer should be aware and how it may or may not affect their business. As technology continues to aid manufacturers to maintain their business growth, the future will likely usher in simplified supply chain processes that will help boost production and better serve customers.

1. Internet of Things (IoT)
While some are calling it the "fourth industrial revolution," IoT — the Internet of Things — will bring about more job opportunities while increasing automation.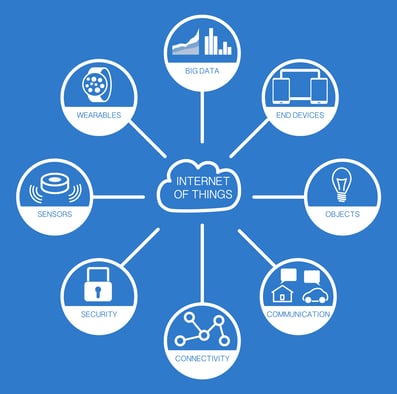 According to Webopedia, IoT "extends internet connectivity beyond traditional devices like desktops and laptop computers, smartphones and tablets to a diverse range of devices and everyday things (appliances, TVs, thermostats, security systems, cars, etc.) that utilize embedded technology to communicate and interact with the external environment, all via the internet."
With the development of new technologies, manufacturers are witnessing more ways to transfer job responsibilities to machines. And with improved logistics at the forefront, expect IoT to continue developing while manufacturers transition to more wireless innovations.
On the IT front, more positions are likely to become available to synchronize the transfer of information along with the transfer of physical products done by computers.
This could potentially be a great benefit to a younger generation who has not previously been interested in manufacturing. They could find themselves on the cutting edge of this new technology if they consider pursuing manufacturing as their career.
2. Next-Shoring
As last year brought many jobs back from China to the U.S., next-shoring is a trend that outsource-friendly manufacturers should be aware of. The concept involves restocking shelves with products quicker by producing closer to the areas where they will be sold.

As the cost of outsourcing jobs to Asian markets rises, next-shoring has proven to be more affordable for manufacturers. With a new focus on robotics and automation to keep products always in stores, the concept also increases the need for an innovative and technical labor force. Employees will have to develop the skills to maintain highly technical systems to effectively manage supply chain operations.
With this integration of robotics into the supply chain, more companies should expect a quicker return on investment as the prevalence of outsourcing begins to diminsh.
3. Social Media
With customers' increasing desire to connect with their suppliers, manufacturers are capitalizing on this trend by meeting them where they are — on social media networks. Today, consumers are more informed and becoming more mobile
and
social.
In the future, expect to see more manufacturers connecting with their customers on various social media platforms to gain feedback on their products, announce upcoming innovations, maintain strong customer relationships and maintain their brand loyalty.
4. Additive Manufacturing Improvements (3D Printing)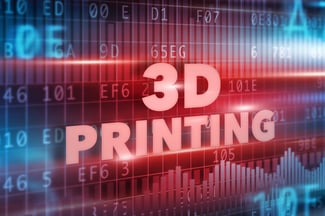 3D printing, part of the overall additive manufacturing process, has been a hot topic over the last few years, and we've seen an increase in its popularity, interest and usefulness. In fact, out of the top 100 manufacturers surveyed, 2 out of 3 say they use the additive manufacturing method for their processes.
While many small to medium-sized manufacturers are still trying to find the perfect way to apply the technology to their facility, it's no secret that 3D printing allows for rapid prototyping techniques to decrease production cycle times in product development.
The use of 3D printing technologies offers the manufacturer a new perspective on how they may develop products in the future with a quicker speed-to-market capability.

This 3D printing technique used in manufacturing has been forecasted to quadruple over the next 10 years, according to Lux Research.
5. Easier Access to Data
With more data collection and analytical software becoming available on the market (and some even specified by industry), manufacturers are also taking advantage of this growing trend. As a major factor in any company's growth, the significance of data should not be underrated. The overall concept of business intelligence (BI) is gaining steam as businesses across the board are gaining useful information with the use of data visualization tools and data processing resources.
The ability to track progress in real time and measure productivity serve as great benefits for most manufacturers, no matter what their industry. So as we see the BI community continue to progress, manufacturers will not be far behind!
For more information on how to make use of these trends in your manufacturing facility, contact one of our specialsts today!