While the latest index reports on American manufacturing show the industry's growth slowing down, production remains on an incline — marking 31 consecutive months of improvement. For every manufacturing organization looking to compete in the marketplace, their business model should reflect growth — or at least plans to expand and evolve.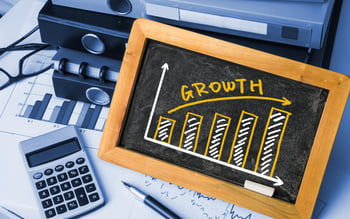 And with outsourcing on the decline, there are strong opportunities for domestic and international growth. While the idea of expansion can be exciting for many manufacturers, the work that comes with increasing company operations can be a little intimidating.
So, should you find your organization making great strides and your management team eager to offer more services and boost the overall workload, there are some steps you should take to maximize your potential.

Below, we've compiled five pointers to steer you in the right direction.
Keep Your Staff in the Loop
One of the keys to implementing a full-fledged growth strategy is having all hands on deck. From the top executives to the newest hires, everyone should be aware and engaged in the process. If you have a large company, scheduling a meeting that everyone can attend is a good first step where you can unveil your expansion plans.

As a manager looking towards future growth, your excitement should be contagious when you share your plans, goals and initiatives with the team. Explain to them that their workload may increase before you're able to hire new members to take on new responsibilities that come with growth.

Don't be afraid to collaborate or hear ideas from your staff. Getting input from your employees allows you to be aware of their viewpoint, concerns and even personal goals — which will allow you to make the next few moves carefully and with their needs in consideration.

Get Managers On Board
In times of expansion, look to your managers as your personal growth advocates whose mission is to help you fulfill your goals within their respective departments.

After sharing your

plans

on strategies to achieve expansion, get them to voice their opinion. They're likely to offer valuable insight to help you make decisions faster, smarter and more effectively. Getting them on board gives you the ability to focus on other areas of improvement while they take the wheel to manage growth tactics within their department.
Test Strategies Before You Implement Them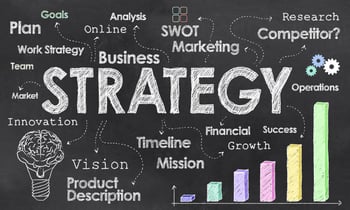 To make sure you're making the right moves, conduct small experiments before you turn your growth efforts to the maximum. For instance, if your intent is to build more, then test your capacity and output to see what expectations are realistic.

It's important to be reasonable with your profit expectations and target dates. As a precaution, if you adjust a production line for an experiment, look into every factor that could affect your results so you're not caught off guard when you really implement this strategy.
Track Your Progress
When you test your strategies, be sure to keep track of your results and measure them often.

Remember, your growth strategy should focus on becoming a better manufacturing company primarily — not just a bigger one. Of course you want to grow, but you also want to be able to offer higher-quality products or improved service to your

customers

in the process. Also, should you find areas that need improvement, shift your attention to eliminating bad processes, not necessarily bad employees.
Give Praise Where It's Due
Your growth wouldn't be possible if it weren't for your employees on the front lines. It's important to make them feel part of the team and recognize their effort and collaboration to achieve growth for the entire company.

Acknowledge and reward those who offer successful ideas and those who are just as eager to push towards growth. Positive energy is contagious and it's employees like these who make your company culture exciting by unifying the whole staff towards sustainable expansion.

For more information on how to successfully expand your company operations, feel free to contact one of our specialists today!