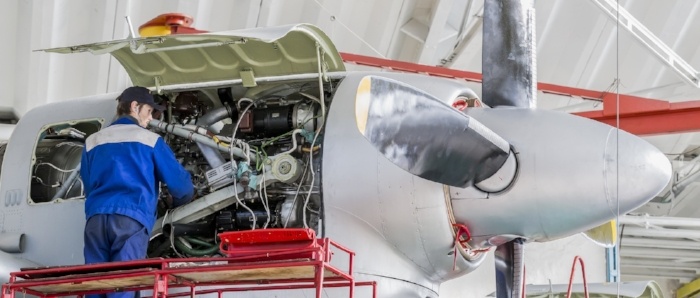 AS9100, the internationally adopted Quality Management System (QMS) for the aerospace industry, has been updated. These changes are intended to reflect the needs of an evolving marketplace and stay aligned with ISO 9001, which was updated in 2015. All organizations that are currently certified will need to transition to the new AS9100 rev d by September, 2018.
So what has changed in the latest revision of AS9100? Let's take a look at the new AS9100 standards.
1. 10 Elements
The standard has been completely renumbered to a standardized 10-element based system. It is recommended to renumber your system in order to help your personnel and external auditors better relate to the new standard.
2. Context of the Organization
Companies are expected to monitor internal and external issues using a SWOT analysis (strengths, weaknesses, opportunities and threats) on an ongoing basis. Management must also be able to demonstrate a deep understanding of these issues.
3. Interests of External Parties
Companies need to document a general description of who their external interested parties are. For example: Customers, Regulatory Authorities, The Parent Corporation, Stockholders, etc.
4. Objective Programs
Companies are now required to have a plan for each objective which describes: what will be done; what resources will be required; who will be responsible; when it will be completed; how the results will be evaluated.
5. Risk-Based Thinking
In addition to assessing risk at contract review or quoting, companies must also assess Process Risk, Corporate Risk and Opportunities.
6. Product Safety
Companies must determine what controls are necessary to assure the safety of the products and services they offer and they must train their personnel on these requirements.
7. Ethics Training
Personnel must be made aware of the importance of ethical behavior. It is a good idea to have an Ethics Policy for the company to train personnel.
8. Management Review
Management Review has several new input requirements including:
The performance of external providers; on-time delivery performance.
The adequacy of resources.
The effectiveness of actions taken to address risks and opportunities.
One new output was also added: Risks that have been identified.
9. Organizational Knowledge
The new wording lends itself towards having a system that shows a company has determined what knowledge and training is necessary for its personnel and also pushes companies further towards having job descriptions and methods to institutionalize critical knowledge.
10. Counterfeit Parts Prevention
Companies must have a procedure for Counterfeit Parts Prevention which must include sampling and analysis of raw materials and parts.
11. Supplier Monitoring
Companies must now measure both the On-Time Delivery Rate and Quality Rate for suppliers.
12. Purchasing
Flow-down requirements have been expanded, including requirements for suppliers to make their employees aware of Product Safety and the importance of Ethical Behavior and their contribution to product or service conformity.
13. Communication
Companies must determine requirements for internal and external communication including:
On what it will communicate
When to communicate
With whom to communicate
How to communicate
Who communicates
14. Change Management
The new standard emphasizes controlling changes to the QMS; its processes, planning, production, contracts, etc.
15. Human Factors
There is a new requirement found in the Work Environment section regarding Human Factors and also added as a requirement in the Production Control and Corrective Action root cause analysis sections.
Start the Transition Process Today!
Companies should start the transition process as soon as possible by educating all relevant persons in the organization on AS9100 changes to revision c and revising their QMS.
To get more details and learn more about the new AS9100 rev d, download our free guide today!