By Elizabeth Glynn, Export Advisor
eglynn@cmtc.com
, 310.984.0728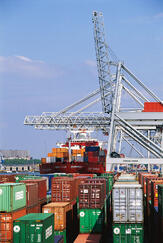 95% of the world's consumers live outside of the United States. Did you know that "Made in USA" products are highly regarded throughout the world? Exporting is an effective way to achieve business growth in the global marketplace. In addition, exporting helps small businesses grow and become more competitive in their markets.
Finding and capitalizing on untapped global markets for your product can increase your sales, and there are several large markets overseas which utilize many high-volume purchases. In addition to the larger pool of buyers you would encounter through exporting, having exposure to more cultural environments, technologies and processes can boost your company's productivity, skills and innovation.
In the coming months, I will provide tips that help California manufacturers expand into global markets. Interested in becoming more active in the global marketplace? Here are two ways for California companies to increase their visibility in the global marketplace.
Promote your company to buyers worldwide for no cost. Advertise in the Global California Special Section of Commercial News USA (CNUSA) from September 2012- October 2012. With cost offsets of $550 each from California STEP and ThinkGlobal, listers can receive a 1/9th page listing at zero cost. Find out the eligibility requirements

with California STEP, and then submit your listing b

y clicking here. The deadline for this is July 20th.
Promote your company's products in the California Export Expo in 178 countries. This is a lead-generation platform that brings California exporters and worldwide buyers together for commerce and information exchanges. With cost offsets of $500, this $495 fee will include a six month membership, booth, billboard and the ability to embed your company's website as an extension of the booth. Find out the eligibility requirements

with California STEP, and then submit your listing by

clicking here

.
If you believe that your product has international sales potential but you are unsure of where to begin, please contact me at eglynn@cmtc.com or 310.984.0728.