ISO 9001 is an important certification that can help CA manufacturers increase sales. Obtained by the International Organization for Standardization, ISO 9001 officially certifies that a company can accommodate its production levels while meeting specific regulatory requirements. The certification is important to many customers searching for vendors, as it verifies that an organization is continuously improving its quality management system to increase customer satisfaction and compliance.
CA manufacturer Luminit is a good example of why ISO 9001 certification is important to growing sales. Luminit is a global provider of innovative light management solutions based in Torrance, California. The manufacturer's optic products are used in a variety of settings including reading lights in airplanes, dashboard lights in automobiles, concert lighting and even on the Eiffel Tower.
In early 2011, Luminit's ISO 9001 certification became outdated. Certification is especially important in Luminit's field because their products are used in industries with very specific regulatory requirements. Additionally, ISO 9001 certifications are helpful to CA manufacturers who are looking to reduce operational costs and inefficiencies, so it was a priority for Luminit to update their certification.
Luminit was referred to CMTC in May 2011 and consultants were enlisted to assist the company with their internal auditor training for ISO 9001 certification. Consultants provided Luminit with ISO 9001 certification training for one day each week under their Internal Auditor Workshop and Training program. CMTC worked closely with Luminit to document and implement standards and manage the auditing process to meet the requirements for certification. The training helped the company identify key areas for improvement which reduced inefficiencies and improved effectiveness.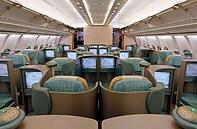 The program lasted three weeks and Luminit successfully achieved their ISO 9001 certification update. Luminit projects it maintained a significant portion of customers who prefer businesses with certification, retaining $1 million in sales and 10 positions. With certification, they were able to appeal to new customers, increasing sales by $300,000 which also enabled them to create two new jobs.
ISO 9001 certification is a strategic way for manufacturers to market themselves to new customers. It certifies that a manufacturer is committed to addressing demand while adhering to regulations and providing quality products and services. If you are interesting in learning more about ISO 9001, click here to request a consultation.