This article, originally posted on NIST MEP's Manufacturing Innovation Blog and written by Terry Culp, discusses the ExporTech program. The ExporTech Program provides companies with a systematic process for entering or expanding into global markets.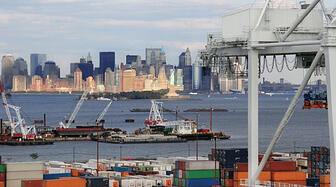 Manufacturers looking to grow sales in today's business environment are finding that increasing their international export sales is the answer to growth and profitability. OK, that sounds great and we all want that to happen, but having been a manufacturer myself, we had our share of challenges with exporting. It took some time to develop a process that minimized costly mistakes along the way. In addition, I now realize our process wasn't very efficient either. However, now that I have experienced ExporTech, I realize that does not have to be the case anymore.
We ran our first ExporTech 3 years ago and I was amazed at how quickly the program "cut to the chase" regarding export issues as they related to each company in the program. The learning curve for a company to get truly savvy in exporting their products was a fraction of what it would take to try to do it on their own. In addition, costly mistakes and inefficiencies are eliminated.
So how does that happen in ExporTech? The program is brilliantly simple and takes 3 full days in about 2.5 months to develop a company export plan that can be implemented immediately. We bring in the true experts in export at a local, state and national level to focus on a company's specific needs and objectives. The experts help the company put together the export guidelines that pertain specifically to them. Consequently, it's cost effective and efficient. In addition, companies get to really know the experts for current and future export help.
For those companies that implement their new export plan right away they typically see 20-30% increase in export sales within 6 months! Continued export efforts mean even greater success. We have helped 18 companies to date, and I invite you to read about the export success of one of our clients, Axis International. Through NVIE's ExporTech program, Axis is now poised for profitable growth with a plan to expedite sales to the global market.
Register for ExporTech to jump start growth and profitability for your company through exporting. To learn more about the benefits of exporting, contact CMTC Export Advisor, Elizabeth Glynn eglynn@cmtc.com or 310-984-0728.