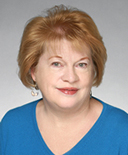 Written by: Michele Nash-Hoff, CMTC Guest Blogger

The Information Technology and Innovation Foundation (ITIF) recently released a report titled, "Fifty Ways to Leave Your Competitiveness Woes Behind: A National Traded Sector Competitiveness Strategy," by Stephen Ezell and Robert Atkinson in which they stated, "A comprehensive strategy aimed at strengthening U.S. establishments competing in global markets is needed for the United States to boost short-term recovery and long-term prosperity..."
"The United States is increasingly isolated in its belief that countries don't compete with one another and that only firms compete" said ITIF Senior Analyst Stephen Ezell, co-author of the report. "Our traded sector establishments are up against competitors that are aided in countless ways by their governments. It's time to level the playing field."
While the authors believe all 50 recommendations are needed, they believe the 10 most critical recommendations are:
Create a network of 25 "Engineering and Manufacturing Institutes" performing applied R&D across a range of advanced technologies.

Support the designation of at least 20 U.S. "manufacturing universities."

Increase funding for the Manufacturing Extension Partnership (MEP).

Increase R&D tax credit generosity and make the R&D tax credit permanent.

Institute an investment tax credit on purchases of new capital equipment and software.

Develop a national trade strategy and increase funding for U.S. trade policymaking and enforcement agencies.

Fully fund a nationwide manufacturing skills standards initiative.

Expand high-skill immigration, particularly which focuses on the traded sector.

Transform Fannie Mae into an industrial bank.

Require the Office of Information and Regulatory Affairs (OIRA) to incorporate a "competitiveness screen" in its review of federal regulations.
The report, presents 50 federal-level policy recommendations to help restore U.S. traded sector competitiveness, along with 13 state-level recommendations. The recommendations are organized around federal policies regarding the "4Ts" of technology, tax, trade, and talent, as well as policies to increase access to capital, reform regulations, and better assess U.S. traded sector competitiveness.
A nation's traded sector includes industries such as manufacturing, software, engineering and design services, music, movies, video games, farming, and mining, which compete in international marketplaces and whose output is sold at least in part to nonresidents of the nation. They are the core engine of U.S. economic growth and face unique challenges.
Because these industries face competition in the global market that non-traded, local-serving industries (retail trade or personal services) do not, their success is riskier. "The health of U.S. traded sector enterprises in industries such as semiconductors, software, machine tools, or automobiles-all far more exposed to global competition than local-serving firms and industries-cannot be taken for granted."
Ezell and Atkinson corroborate what I have written previously ─ "every lost manufacturing job has meant the loss of an additional two to three jobs throughout the rest of the economy..."
The reasons why the authors emphasize the importance of manufacturing as a "traded sector" are:
It will be difficult for the U. S. to balance its foreign trade without a robust manufacturing sector because manufacturing accounts for 86 percent of U.S. goods exports and 60 percent of total U.S. exports.

Manufacturing remains a key source of jobs that both pay well.

Each manufacturing job supports as an average of 2.9 other jobs in the economy.

The average wages in U.S. high technology are 86 percent higher than the average of other private sector wages.

Manufacturing, R&D, and innovation go hand-in-hand.

The manufacturing sector accounts for 72 percent of all private sector R&D spending.

Manufacturing employs 63 percent of domestic scientists and engineers.

U.S. manufacturing firms demonstrate almost three times the rate of innovation as U.S. services firms.

Manufacturing is vital to U.S. national security and defense.
They contend that "the engines of a nation's competitiveness are in fact not mom and pop small businesses, but rather firms in traded sectors, high-growth entrepreneurial companies, and U.S.-headquartered multinational corporations. Although such firms comprise far less than 1 percent of U.S. companies, they account for about 19 percent of private-sector jobs, 25 percent of private-sector wages, 48 percent of goods exports, and 74 percent of nonpublic R&D investment. And, since 1990, they have been responsible for 41 percent of the nation's increase in private labor productivity."
The report notes that "traded sector businesses improve the local economy in three ways:
Traded sector businesses bring money into a region by selling to people and businesses outside the region.

They help keep local money at home through import substitution, which occurs when local residents and businesses purchase locally produced products instead of importing goods and services.

They improve economic equity since "their productivity and market size tends to lead them to offer higher wage levels" and "jobs at traded sector companies help anchor a region's middle class employment base by providing stable, living wage jobs for residents."
Manufacturing is vital to U.S. competitiveness. I highly recommend reading all of this comprehensive, well-researched, well-documented report to be able to evaluate all of their recommendations and benefit from the details that are the basis for each recommendation.
Read more on Michele-Nash Hoff's recommendations in her book.