Written by: Elizabeth Glynn, Export Advisor

Facts:
The 'Made in USA' label is well regarded across the world yet manufacturers don't' capitalize on this benefit.
95% of the world market exists beyond U.S. borders yet less than 15% of U.S. manufacturers export their products.
There is

opportunity to increase sales

through exporting!
Some years back I worked with a company (10 employees) that learned early on how lucrative global trade could be. We expanded international sales significantly – nearly tripled export sales within two years. How was this possible?
With an investment of some time, some resources, and a commitment to learning and building your export business infrastructure, most companies can achieve a similar success. It's not difficult. If your company has exportable products, take the time to learn what increased sales opportunities exist in the global marketplace.
The demand for U.S. products exists throughout the world yet we seem unaware of this. During a recent discussion among 27 individuals learning how to build global businesses, 25 of them (representing Brazil, Russia, Turkey, India, Guatemala, Spain, Taiwan, China, etc.) easily named U.S. products in demand in their home countries. Many indicated that the quality and nature of U.S. products are what drive the demand. The range of products includes everything from food products, supplements, cosmetics, machinery, equipment, components, electronics, medical products, and, yes, even vitamin water as U.S. products with export potential. So how do we find out which global markets want our products?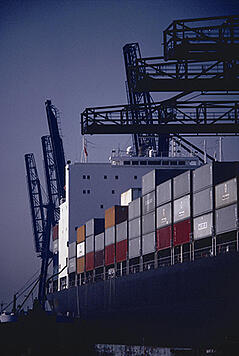 Supported by the National Export Initiative – to double exports by 2014 – resources are available for U.S. companies to export their products and services.
Browse

Export.gov

, it's the U.S. portal for all things export.

Browse

Export Information by Industry. Whether it's aerospace, automotive, cleantech, industrial equipment, components, sports or education products, you can find 'Best Market Reports' that can provide insight into potential market opportunities – lots of them.

Next, learn how companies across the country have increased sales in

Success Stories

- by industry.
Now that you know that exporting can lead to increased sales and growth, let's get started.
If you're still considering whether or not to export, browse Begin Exporting.
If you're ready to commit to seizing international sales opportunities through exporting, and want to develop a strategic export sales growth plan, ExporTech is your answer!
Developed for executives, ExporTech is an intensive program of three one-day sessions over a 12-week period in which companies create an actionable export business plan that can be implemented within 3 – 6 months.
Read about ExporTech Successes here (left side bar). And for more information, contact Elizabeth Glynn, Export Advisor, CMTC, at 310.984.0728 or eglynn@cmtc.com.