Written by: Emily Carter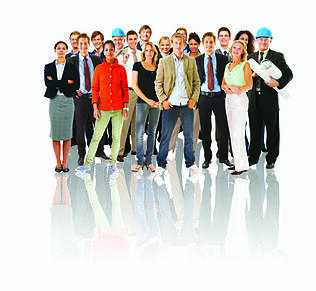 If you were deciding what the biggest asset to your company was, chances are that you would not choose your most advanced piece of equipment or a mechanism on your production line. Whether you're an automobile manufacturer or produce precision screws, dies or pumps, you're still going to arrive at the same conclusion: the biggest asset your company has is your staff.
The profitability of your company depends on the effectiveness of your workforce. The success of almost every facet of your organization is dependent upon a strong team. Think about productivity. Confucius has a famous quote, "Choose a job you love and you will never have to work a day in your life." An employee who enjoys his or her job and loves the company will work harder. Instead of just "going through the motions", that employee will look for ways to improve efficiencies and become more innovative.
Unfortunately, many employers overlook the importance of employee retention efforts, and this concern has grown in the business community. Just recently at the Conference Board's CEO Challenge 2013, a survey of senior executives named "human capital, or how best to develop, engage, manage and retain talent, as their lead challenge." A recent survey from CareerBuilder relayed that "68% of employers are worried about losing employees".
Since we're fresh into 2013, now is an opportune time to focus on strengthening your workforce. Here are three key areas to focus on:
Ensure "buy-in" on projects: Implementing improvement projects should be on your radar this year. Whether it is to become leaner or expand your market share, you can't expand your business if your staff isn't on board. Make sure your staff understands why improvements are being made and how the changes benefit them. It will make them feel a part of the decision making process and motivate them to sustain changes.
Encourage employee vacations: Employee burnout diminishes productivity and can ultimately lead to turnover. By encouraging your employees to take their allotted vacation time, they can recharge and come back with a more clear and positive outlook. A survey from Harris Interactive found that 57% of workers don't take all of their vacation time.
Introduce more initiatives for employee engagement: Implement more initiatives to demonstrate employee appreciation. The resources may not be available to increase salaries or provide monetary bonuses, but try to find other ways to support your employees emotionally. More regular employee evaluations may provide the opportunity to give positive feedback. Creating more forums where employees can communicate honestly, and without repercussions, shows you care about their concerns.
As you jump into 2013 and make goals to become more profitable, it's important that your workforce is along for the journey. A strengthened workforce is more productive, innovative and efficient.
CMTC offers workforce development services to help manufacturers locate hard-to-find skilled workers and provide classroom and hands on training for executives, managers and line workers. For more information, visit our website.