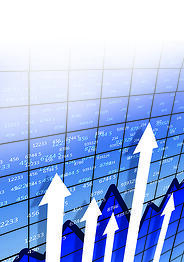 Growth in the manufacturing sector will happen, especially for California manufacturers who prepare to grow, practice continuous improvement throughout the organization and most important, embrace innovation.
Predicting which companies will thrive is difficult, but we can foresee a positive future for companies that develop talented employees, search for ways to conserve energy, improve efficiencies and invest in initiatives that will grow sales…through innovation!
Case Study: Product Diversification as a Path to Growth
A key way California's manufacturers can grow sales is by diversifying their product line. One such example is Golden Island Jerky. Golden Island Jerky Company is a third-generation, family-owned and operated business based inRancho Cucamonga,California. The company has crafted jerky for more than 50 years and currently manufactures more than 20 varieties of beef and pork jerky snacks with innovative flavors from around the world.
In 2011,GoldenIslandwanted to grow by introducing a new product into the market: a new flame-grilled barbeque pork jerky, making it the first company to manufacture such a product for the retail market. Since introducing the product, the company achieved more than $2 million in new sales.
Unveiling a new product takes hard work and innovation. CMTC helped the company develop a strategic marketing plan and assistance for enterprise resource planning (ERP). For more information about this story, click here.
The key takeaway: the organization embraced innovation and tried new things, and positive results followed.
Innovation for Growth - A Hands On Workshop
Next week on May 21st, California manufacturers will have an opportunity to learn more about innovation! Attend the Innovation for Growth: A Hands On Workshop for Manufacturers at no cost:
Identify practices that help promote creative thinking and innovation

Maximize the connection between courage and creative thinking

Develop and leveraging from your own creative strengths

Learn brainstorming tools and techniques to cultivate creative thinking and generate ideas and solutions

Master communication skills

Hear practices and guidelines that create an innovative work environment
For more information or to register for the event, click here.
CMTC Assistance is Available
If your company is looking to use innovation to become more efficient, productive and globally competitive, CMTC can help.