Written by: Stacey Wagner and originally published on NIST's Manufacturing Innovation Blog.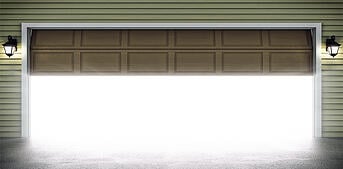 The idea of the garage as an incubator for start-up businesses is as American as hot dogs, baseball and apple pie (although I like apple cobbler better). From Steve Jobs, Bill Gates, Steve Wozniack, Dave Hewlett, and Bill Packard to your next door neighbor who always seems to be out there tinkering, the suburban garage has become iconic as an entrepreneurial metaphor. Give an American a garage and he has the potential to create the "next big thing" bringing new products to market and riches to him (or her) self. Just think what we could do if we had business incubators in 100,000 garages!
Well yup, you guessed it – we do have that. 100k garages is a website that directs the inventors next door to designers and fabricators around the country that can bring their ideas to life. It's a free resource that encourages ground-level entrepreneurs – or anyone who wishes to make something customized – to get the help they need to make their dreams a reality.
Started in 2008 by Ted Hall, CEO of ShopBot Tools Inc and Ponoko, a software provider for the "maker" movement, 100Kgarages was created to support the digital fabrication movement. If you are a regular follower of this blog, you'll know that digital fabrication (aka 3D printing or additive manufacturing) is considered to be the disruptive technology of the early 21st century. And that the "maker" movement is growing through the use of "maker faires" where creative types can gather to celebrate how to use technology to make things – or manufacture, if you will.
100kgarages' digital fabricators, or fabbers, work with inventors using 2D or 3D digital fabrication tools to cut, machine, drill, sculpt or print. If your idea needs design help, 100kgarages finds designers to help you, along with those fabbers who will manufacture your idea. All you need to do is go to the website and post your project. From there fabbers can bid on it. Or if you need extra help, designers can provide advice as well. Additionally, Autodesk 123D provides free 3D modeling software, connecting tools with content, community and fabrication sources. The software is intended to move the inventor quickly from 3D print to 3D fabrication.
100k garages has a blog and forum, and is on Facebook and Twitter, so check it out. Or check out other sites like it at Shapeways or Makerbot.
Just think – you might become the next Steve Jobs!