Ever wonder what the company right around the corner from you does?
Southern California manufacturers found out when they rubbed elbows and exchanged business opportunities with their neighbors at the most recent Made in CA Open House. The Open House was held on October 24th at Rico D'Addario in Sun Valley.
A total of 33 attendees representing 16 companies attended the event. A display area was available to those manufacturers who wanted to share their products and companies.
The host, D'Addario, conducted several plant tours to guests and showed the unique production process. An overview of the early history of the family and the production of raw material was the initial start to the tour. The actual production of 75,000 reeds per day in their Sun Valley location was highlighted from cutting the reed to final packaging.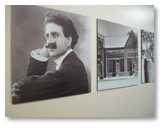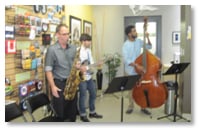 Jazz music played in the background to offer ambience and musical enjoyment. Because D'Addario produces reeds for musical instruments, it was a pleasure to see the product in use by D'Addario employees and relatives.
This event was open to Made in CA participants and other manufacturers so they could see the benefits of joining the program.
---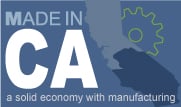 Participation in the Made in CA Program is complimentary, and offers a multitude of benefits to California manufacturers, including greater visibility through an online company profile page, opportunities to develop synergies with other manufacturers; invites to CMTC sponsored and hosted events and much more. The Made in CA program has over 300 companies and continues to add new participants each month. If you haven't already, sign up for the Made in California program today and get more visibility for your company and your products!
About Rico D'Addario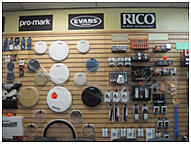 D'Addario's first factory was in Lynbrook, New York, and the initial staff consisted of only five employees. As always, it was a real family operation with John, Sr., John, Jr. and James leading the company's growth and business plans. James' wife Janet helped to design packaging, heading up what would eventually become the company's art department. The printing facility was still a strong support for the fledgling company, providing a steady source of income as the family developed their superior line of strings. The D'Addario reputation for service and quality served them well as they tapped into the market with their own products. Aggressive marketing strategies would help their product line gain popularity, and the staff of five quickly multiplied to fifteen.