Written By: Ellen McKewen, Program Manager for the Made in CA Program of CMTC.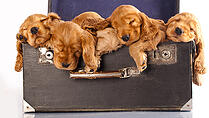 As we come to the end of another summer and we get ready to send the kids back to school, it might just be time to squeeze in some last minute summer fun. Whether it's a family reunion, playtime at the beach, camping, hiking, or picnics, make sure you finish out the summer with a bang. What better way to take advantage of the last dog days of summer than by showcasing some California made products by some great Made in CA manufacturing companies located right here in Southern California.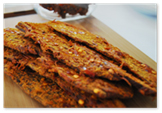 Get ready for that camping or hiking trip and take along some snacks - Golden Island Jerky Co. located in Rancho Cucamonga produces over 20 different flavors of jerky in over 20 varieties of gourmet, gluten free pork and beef jerky including Hickory Black Pepper, Teriyaki, Chili Lime, Mandarin Orange and the # 1 selling Griller BBQ Pork. Golden Island products can be found at Costco locations and select retailers.
Got a trip planned to one of those amusement parks with the kiddies?


Don't forget the sunscreen, but also check out the Original Flap Happy® kids' clothing. It's your number one choice for casual children's clothing. Flap Happy was founded by native Los Angeles designer Laurie Lipson Snyder. A mother of four, Laurie started the business 20 years ago with an idea for a hat that would protect children's faces and necks from the sun and elements. To find a store near you, visit her website or visit her outlet store.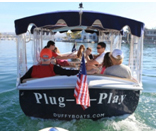 The Duffy Electric Boat Company in Adelanto, CA is the world-wide leader in electric boat design and manufacturing. With over 10,000 boats produced out of its California factory you can find them in over two dozen countries around the world. So what better way to enjoy the end of summer than on the ocean with friends and family.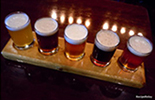 What's a summer without beer? Don't let it slip away without enjoying the unique fine crafted beers from the Manzanita Brewing Company. Based in San Diego, founders Garry Pitman and Jeff Trevaskis set out to brew excellent ale in July of 2010, and have since made more than 3,500 barrels of the good stuff for Manz fans since. With their 2012 expansion into a new 30 barrel brew house, the guys from Manzanita look forward to sending their beer throughout Southern Califor nia and the rest of the USA. Check out their website to find out where you can buy and enjoy their beers.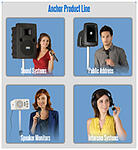 What's coming up this summer - A family reunion? Company picnic? Wedding reception? Cheerleading event? Kid's sporting event? Well, tune into Anchor Audio located in Carlsbad. They are a manufacturer of portable, public address systems, intercoms and lecterns. The company is over 35 years old and enjoys a reputation for producing high quality, rugged, portable sound systems for professional users. The company's products are superior to the competition in speech intelligibility, product reliability, and operational simplicity. Their products are an excellent value, delivering professional results without the need for audio professionals to operate the equipment at each event.
Experienced divers wanted! Great diving gear is available for you today in your own back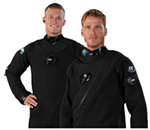 yard. Check out Diving Unlimited International, undeniably the world's leader in keeping divers warm and comfortable. DUI's obsession is the pursuit of excellence in the innovation, design and manufacture of highly specialized drysuits and insulation for recreational, technical, public safety and military divers. Located in San Diego, California and established in 1963, all DUI drysuits are built in the USA and distributed through 400 dealers in North America.
Check out our other Made in CA manufacturers for products you might need or if you are looking for a new supplier. If you're a Southern California manufacturer and haven't joined the program, you too can become part of the Made in CA program!