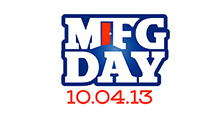 Orginally posted on NIST-MEP's Manufacturing Innovation Blog by Zara Brunner.
Once in a while, we get to work on something totally meaningful and fun all in one. For me, that's this great new campaign, or movement if you will, started last year called Manufacturing Day, which had 240 events take place across the U.S. with 7,000 participants. This year on October 4 (or another date around then that's most convenient for hosts), hopefully even more manufacturers will open their doors all over the country to show the public what manufacturing really looks like and the career opportunities it offers. It's a way for manufacturers, workers, communities and supporters to celebrate their craft and contributions and also collectively address the shortage of skilled workers the industry faces and highlight the opportunities and contributions the industry provides to all of us.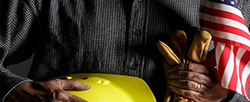 Many of us are likely drawn to an organization's or a campaign's mission. It's why I chose to get into public service five years ago and it's what keeps me thriving here at NIST MEP. My colleagues share this mission-orientation, which makes work even better. I don't know if you've ever taken the Strengths Finder, but if you have, you'll know that Gallup® believes people should know their top strengths and look for opportunities in their organizations to use them. Focus on the strengths instead of the "weaknesses." Some of my top five include: connectedness, belief and positivity. That's what makes supporting Manufacturing Day that much more rewarding. Whoever's involved gets to be a part of something big—something that focuses on a strength for our country. Yeah for Manufacturing in America!
Manufacturing Day brings together educators, students and parents, manufacturers, government officials, nonprofits, media companies like Discovery Communication's Science Channel, and community representatives. It's the connection for everyone involved in manufacturing in some capacity. I'm all in on its mission to showcase modern manufacturing, its importance to communities and the U.S. economy, and raise awareness about the rewarding jobs out there. It's a great opportunity to do something you believe in and leverage the strengths of those beliefs. And Manufacturing Day allows us to be cheerleaders and lend our enthusiasm to a super cool campaign.
Thanks for letting me share part of my story. I ask that you use your strengths and participate in this important manufacturing movement. You can learn more from the fantastic new website the co-producers just launched and even share your story.