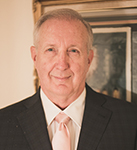 Written By: Bob Gilson, Director Operations Excellence
In a perfect world, system selections should have in place a Business Strategy that informs an IT Strategy that in turn can be used to identify key requirements for the ERP or CRM system. If for example your manufacturing company wants to sell to big box stores, you may find your ERP and other systems such as warehouse management, forecasting and transportation planning system needs increase dramatically. This is true in many other scenarios including providing products to highly regulated industries such as bio-med, nuclear, and aerospace and defense.
Because developing and implementing these systems is costly, it is desirable to build a business case to value the benefits that later can be used to justify the project costs.
The next step is to identify the software products that can satisfy the key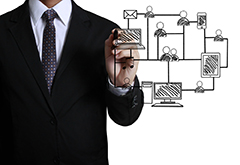 requirements. The software products need to be considered in several dimensions. Key requirements will best indicate the products you should be including in your evaluation. In addition to the standard, commercial ERP products, there are niche products that are geared to industry specific manufacturing issues. There are pro's and con's that are outside the scope of this post.
The secret sauce if you will of software selection is selecting a suitable systems integrator. Your company may have a successful implementation with a suboptimal ERP product and a superior Systems Integrator but the inverse is less likely.
When you have selected the software products and systems integrators who will represent the product during the sales cycle, you are ready to begin demonstrations of the product using your key requirements use cases. Do not buy features and functions. No matter how appealing, if the product and the systems integrator cannot demonstrate how the system will address your key requirements, you will have likely have an unpleasant user experience.
Next you are ready to speak to the final one or two vendor's reference accounts. The best references are in similar industries, or at least addressing similar issues as your own. In addition the references should be on a recent release of the ERP product you are considering and implemented by your candidate systems integrator.
Final negotiation is an important activity that finalizes your implementation plan including resources to be assigned, detailed project scope and of course price terms and conditions.
Most manufacturing companies consider their Enterprise Resource Planning systems an expensive but necessary part of being in business. CMTC as part of its mission to assist manufacturing companies has assembled the skills and tools to help manufacturing companies get the most from their systems whether ERP, CRM, supply chain, Advanced Planning and Scheduling systems, or any enterprise business systems.
CMTC has developed tools to assist your company prepare for IT projects including:
IT

Assessment questionnaires (possible to self-administer)

IT Report

including benchmarks that provide feedback and guidance on your IT assessment

Checklists

for Enterprise System selection

Business

Process Reengineering methodology. Please contact us if you are interested in

receiving these materials.
Our consultants, utilizing best practices and proven methodologies, can guide your firm to successful implementations planning. Contact Bob Gilson at rgilson@cmtc.com.