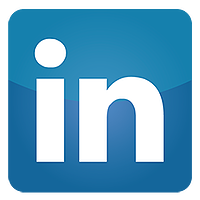 The Internet has changed the way we communicate and conduct business. Studies are showing that more than 70% of the sales process has actually moved online. That's why it's critical for manufacturers to adapt with technology and use all available communication tools to enhance brand awareness and drive sales.
Social media has emerged as an important method for companies to network, nurture leads and drive website traffic. In a recent survey of salespeople, nearly 80% of those questioned stated they use social media in the sales process.
Many manufacturers have expressed interest in joining social media, but don't always know where to start. "What sites are the most important?" "What does each social site do?" "Where do I begin?"
This social media for manufacturers blog series is provided so that manufacturers have some tips on how they can get started and use social media to their benefit!
First up in the series: LinkedIn. If you haven't joined LinkedIn yet, it's probably the best place to start with social media. LinkedIn is designed specifically with the purpose of allowing professionals to network. It currently has over 277 million users and a new person joins LinkedIn every 2 seconds.
LinkedIn is so appealing because it provides an easy way to connect with others and opens doors to new business opportunities. While there are definitely advantages for companies to utilize other social networking sites, LinkedIn is designed specifically for business professionals and community interaction.
In a nutshell, you can think of LinkedIn as a major "Business Card Exchange." Users create a professional profile conveying their business experience. Then, they officially connect with other professionals. When you connect with professionals on LinkedIn, you also get the benefit of viewing a list of all of your connection's connections.
LinkedIn provides a great webinar recording that you can view to learn all of the basics. To help you get started, here are 10 quick tips on how you can improve your LinkedIn usage:
10 Quick Tips
Include a Photo - It's always nice to put a face to a name. Make sure your photo is a professional headshot that's welcoming and inviting.
Use it as an Online Introduction - Many people set up their profile as an online resume. This is a good idea… if you're a job seeker. If you're looking to network with members of your target audience or are searching for new business partners, tailor your profile accordingly. Use your summary to connect with your audience's "point of pain" and then explain how your products or services can help them overcome their challenges

Quality of Connections Trumps Quantity of Connections

- Your goal to send a default message to every person to ever join LinkedIn isn't a smart strategic decision. Instead, pick a manageable number of professionals and connect with them through personalized messages.

Join Groups

- Just like in the real world, being a member of associations gives you credibility and helps you learn industry best practices. Also join groups your prospects would be a part of; this allows you to connect to targeted leads and will give you insight to the concerns in their industry.

Quantifiable Information

- Show the LinkedIn community you're an all-star manufacturer by demonstrating your success with testimonials, recommendations and measurable data.

Product Samples

- LinkedIn applications give you the opportunity to upload literature about your company or examples of your work. This gives your contacts instant access to more information without having to leave your page.

Personalize

- Social networking doesn't need to be serious and boring. As long as it's still professional and sticking with your brand, your personality should come alive in your profile.

Update

- It's important to consistently update your profile with current information. Whether it's uploading your company's newest brochure or simply relaying your newest product in the "post an update" section, your profile should be relevant.

Use Showcase Pages to Brand your Products and Services

- Showcase Pages were rolled out a few months ago and offer many branding opportunities. They allow you to create individual pages for each product/service your company offers (you can create up to 10 Showcase Pages per company page).

Optimize your LinkedIn Pages with Keywords

– Make sure your LinkedIn profile is filled with the keywords associated with your business, as long as they're relevant. Include an informative biography in the summary and a list of your firm's specialties. This will help you rank higher on LinkedIn search and make it easier for prospects to discover your business.
Be on the lookout for our next entry on social media for manufacturers! By subscribing to our blog, you can get automatic notifications on when new entries are posted. All you have to do is enter your email address and click 'subscribe' where it says Subscribe by Email on the upper-right-hand portion of your screen.
Another great reason to join social media is the Made in California program! On our Made in California social media sites, you can stay on top of industry news and network with other California manufacturers. Check out our sites: