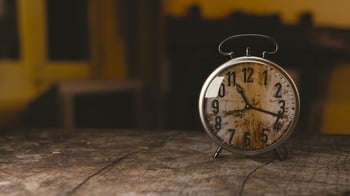 In good economic times and in bad economic times, your employees are your most valuable resource. You always want to receive 100% from your workers, but it is also important to recognize that a strong work-life balance is key to building and keeping a strong workforce.
However, striking a healthy work-life balance can be a difficult challenge for both employers and employees. The combination of increased workloads and technology that keeps workers constantly connected to their jobs finds an increasing number feeling overwhelmed and depleted.
As an employer, you should be looking for well-rounded individuals who have full and well-balanced lives both in and out of the workplace. Studies have shown that successful companies are those that foster employee health and well-being while enhancing organizational performance and productivity. Additionally, work-life balance ranks as one of the most important workplace attributes, second only to compensation amongst workers.
So how do you foster a strong work-life balance ethic in your corporate culture? Here are some tips that will help you begin the process:
1. Encourage Employees to Track Their Time
Consider having everyone keep a time log of work-related and personal activities. This data will serve as an eye-opener, helping employees understand how they are using and losing their time.
2. Determine Their Priorities
Have your employees make a list of their top priorities at work and at home. Then they should analyze them by asking the following:
What do I need to start doing?
Stop doing?
Continue doing?
Do more of?
Do less of?
Do differently?
3. Have Them Create Specific Goals
By taking their list of priorities and turning them into specific and measurable goals, employees will be able to block time in their schedules for activities just like they would for an important meeting or a doctor's appointment. Successful employees who plan their schedule can turn their priorities and goals into reality.
4. Establish Work-Life Boundaries
Your employees should set fair and realistic limits on what they will and will not accept at work and at home. These should be communicated with their supervisor, co-workers, partners and family. For example, a certain employee might commit to not working late on certain days unless there is a crisis.
5. Consider Creating Work Options for Your Employees
Look into creating policies and programs that facilitate work-life balance. Develop options your business offers such as flex hours, telecommuting, a compressed work week, job-sharing, or part-time employment. These types of work options allows your employees to work more productively, while at the same time cutting stress and freeing-up valuable personal/family time.
6. Develop a "Work Smarter Not Harder" Philosophy
Using time more efficiently is an important skill that everyone from the receptionist to the CEO can learn. Adopting the right combination of time-management practices can cut stress and save up to an hour a day. This can include the use of technology to become more organized, grouping emails and voice messages and avoiding procrastination.
7. Encourage Employees to Ask for Help
Overwhelmed employees can increase the stress levels of everyone throughout an organization. Reduce or eliminate this by encouraging teamwork and the buddy system. Create a culture where it's okay to ask for help and not think that they must do everything themselves.
As an employer, remember that fostering a work-life balance culture within your business isn't an exact science. Each employee must find his or her own way of combining career, relationships, and personal care into an integrated whole. What works now will likely change as new circumstances arise, so periodically review your company policies and adjust accordingly.