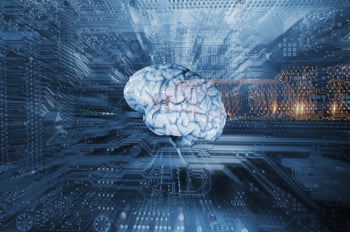 Flexible hybrid electronics (FHE) is an innovative process that combines elements of the electronics industry with that of the high-precision printing industry.
With FHE, manufacturers can create sensors that can be lighter in weight, conform to the curves of a human body or stretch across the shape of an object or structure—all while preserving the full operational integrity of traditional electronic architectures.
By integrating ultra-thin silicon components through high precision handling; printing with conductive and active inks; and pasting on stretchable substrates, flexible hybrid technologies will revolutionize how electronics are used. FHE will bring electronics "out of the box" and integrate them directly into wearables, manufactured items and structures.
Newly Funded Research Powering Innovation
In August of 2015, the Department of Defense created a new Manufacturing Innovation Institute for FHE to be led by a consortium of 162 companies, nonprofits, labs, and universities headquartered in San Jose, CA at the heart of Silicon Valley. Started with a total investment of over $171 million, $75 million in federal funds and more than $96 million in non-federal contributions, this was the first manufacturing institute launched that was headquartered on the West Coast.
The winning consortium united major electronics and semiconductor companies like Applied Materials, Apple, United Technologies, Hewlett Packard, and Qualcomm with end users like Boeing, General Motors, the Cleveland Clinic, Corning, and Motorola. The end result being to be able to embed these flexible, bendable electronics into everything from medical devices to supersonic jets while also building on the cutting-edge research underway at partner universities such as Stanford, UC Berkeley, Harvard, and MIT.
The Future of FHE
Flexible and printed electronics applications are becoming real. Forecasters are predicting a nearly $30 billion market for internet-connected devices in a combined industry and consumer sector. Of those, healthcare is currently the strongest FHE segment, where performance is of the highest value and reliability is life-and-death critical.
By packaging electronic components on a flexible stretchable substrate, technologies enabled through these innovative manufacturing processes will preserve the full operation of traditional electronic circuits in wearable and conformable architectures. These highly functional devices can be attached to curved, irregular shapes and stretched across buildings, objects, and humans leading to 21st century applications including:
Revolutionizing electronic wearable information devices to monitor vital signs and physical states to optimize health and lifestyles decisions.
Dramatically improving medical technology delivery—through biomarkers and device implants—which can monitor vital signs for the elderly, those with chronic conditions, and our soldiers during combat.
Enabling embedded sensors to monitor the state of commercial automobiles and aircrafts operating in harsh environments such as undersea pressures or extreme temperatures.
Improving security operations, with applications in light weight robotics, as well as, next generation imaging and sensing capabilities, used across the entire spectrum of land, air, sea, and space-based systems.
Dramatically reducing the electronic systems package size and weight through electronics that conform to complex shapes such as aircraft wings or unattended vehicle platforms, and integrating electronics in clothing and fabrics.
Demand is high for increasing the manufacturability of all of these products. Current research efforts are aimed at lowering the per unit price and increasing value to the customer. The result will be lightweight, low cost, flexible, comfortable, stretchable and highly efficient smart products with innumerous uses in the consumer, commercial and military applications.