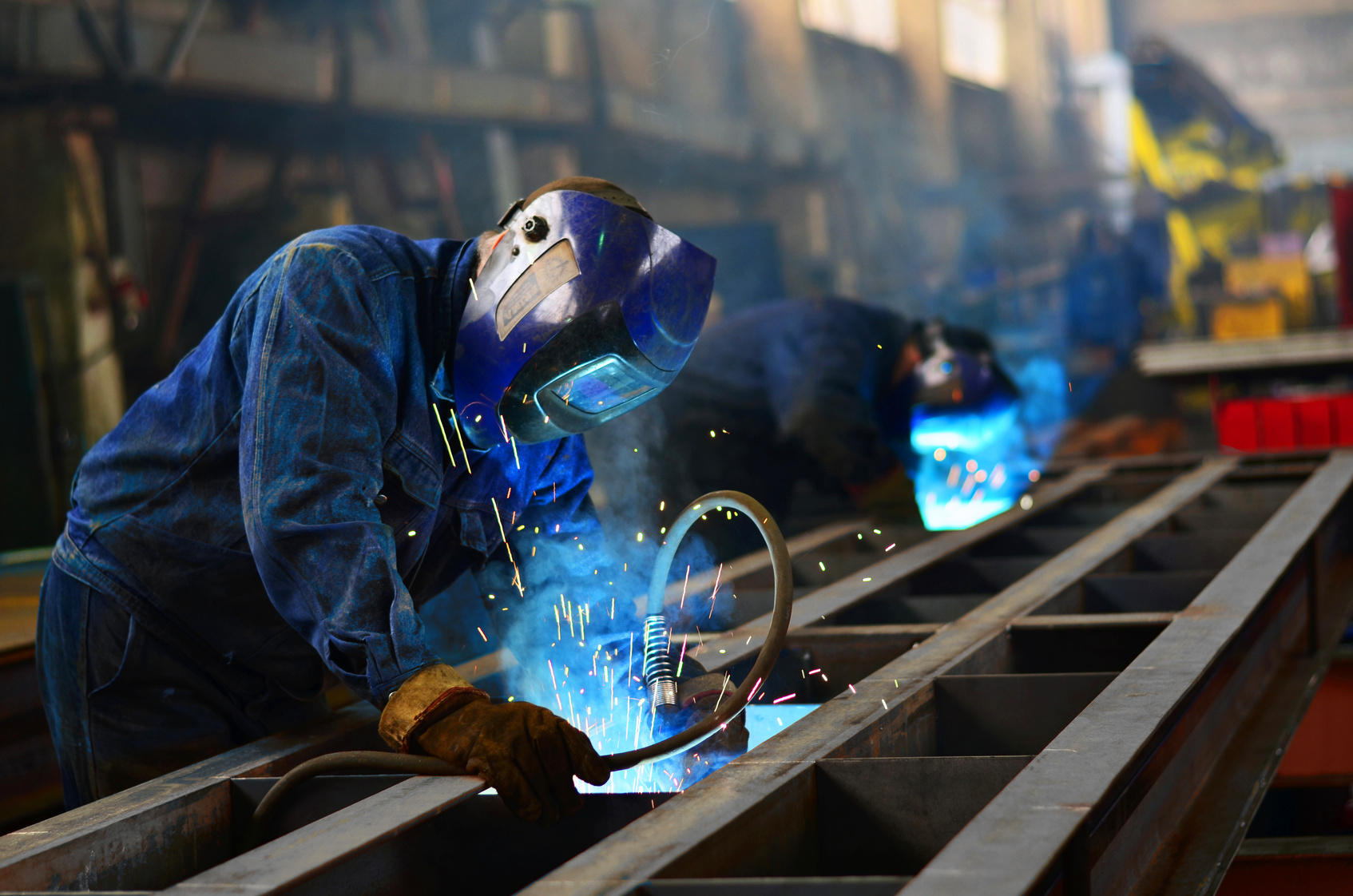 We thought you might be interested to know about the current state of California manufacturing and how it measures up against manufacturing sectors in other states. Does California lead with its manufacturing over other states or does it fall behind? How do the many facets of the industry (human capital, worker's benefits, taxes, etc.) in California compare to other states? Answers to these questions are covered in this blog post!
California's GDP on a state and national level
California's manufacturing sector comprises approximately 10.7 percent of the state's Gross Domestic Product (GDP) as of 2012, according to a manufacturing report by the Los Angeles Economic Development Corporation. As for some of the other states, Oregon comes out on top with 31.9 percent, Indiana with 29.4 percent, and North Carolina with 21 percent, Alabama with 16.6 percent, and Texas with 15.5 percent. The top producing industries in terms of California State GDP are real estate (15 percent) followed by professional and business services (13.3 percent).
Although California has lost close to 40 percent (842,180) of its manufacturing jobs between 1990 and 2012, it still holds the largest manufacturing market share of any other state. California controls 11.4 percent of the nation's manufacturing output. Texas produces 10 percent, followed far behind by Illinois, North Carolina, Ohio, Indiana, and Michigan.
An inside look at a different aspects of California manufacturing relative to other states
Indiana's Ball State University rigorously researched and compiled a 2014 authoritative report on the state of manufacturing in all 50 states – grading them on the quality of their human capital, worker benefit costs, tax climate, productivity innovation, global reach, and others. So, this was what they had to say:
Productivity and Innovation
Technological invention and innovation is paramount to long-term productivity of a manufacturing facility and the overall industry. Although manufacturers seek innovative solutions from around the world to meet their specific needs, the existence of local research and development for new, cutting-edge technologies often sway local manufacturers in their management, decisions, and progressive measures. Therefore, an examination of industry research and development through university laboratories, non-profit organizations, etc. provides a strong indication of the condition of manufacturing sector in that state as a whole.
California scored an "A" in this category – along with Illinois, Massachusetts, Minnesota, Oregon, Texas, Utah, and Washington. Five states (Alaska, Arkansas, Hawaii, Maine, and Mississippi) failed in this category.
Human Capital
The most important component of a manufacturing company, or any business for that matter, is the employee base and its knowledge, skills and expertise required of most innovation and organizational improvement. The quality of human capital determines the long-term success and growth – or failure of a business. The manufacturing industry has evolved to unprecedented levels of complexity where employees need to be knowledgeable and proficient in advanced mathematics and engineering principles. Most manufacturing processes involve management of specialized computer systems to generate a greater volume of goods.
Therefore, this metric was calculated according to an employees' education, such as how far they progressed through high school and college, the number of associate degrees award per capita, the ratio of adults going through adult basic education, and first-year retention in community and technical colleges.
California got a "C-"in this category. Minnesota, New Hampshire, North Dakota, Washington, and Wisconsin got "As," Maine, Iowa, Kanses, and Idaho got "Bs," Texas and a number of other states got "Cs," West Virginia, New Mexico, and Louisina got "Fs."
Global Reach
The vast majority of states deal in international trade of imported and exported goods which require production, movement, and distribution. State and local governments and manufacturers work diligently to tap into foreign markets and forge healthy relationships with foreign businesses. By doing this, governments strive to attract foreign investments for manufacturing plants and equipment while manufacturers hope to supply these foreign businesses with their products. A state's global reach is another excellent sign of how robust their manufacturing sector is.
A comprehensive analysis of manufacturing exports, export-related measures, how the state's exporters adapt to change of demand, the amount of foreign investments and how they were utilized, and the results from foreign-direct investments led to a good understanding of how manufacturers from state to state fared in international trade.
California received an average grade of "C," so did New York, Pennsylvania, New Jersey, and Arkansas. Delaware, Indiana, Kentucky, and Ohio got "As"; Texas got a "B,"; South Dakota, Rhode Island, New Mexico, Montana, and Hawaii failed in this area.
Tax Climate
State policies on taxation play a significant role in the decision of a potential employer location and business establishment. Company executives have to take into consideration business taxes, individual income taxes, property taxes, unemployment taxes and employee insurance coverage before setting up shop in a particular region.
In this respect, California scored a "D" – which is unsurprising if you think about this state's strenuous tax codes. The states with the most favorable tax regulations for business are: Florida, Indiana, Missouri, Montana, and Utah. The states with the heaviest tax regulations are: Connecticut, Iowa, Minnesota, New Jersey, New York, and Rhode Island.
Worker Benefit Costs
Local and state legislation for the most part dictates costs associated with non-wage labor, as well as employee demographics, health issues, and how well the overall business performs. Employee benefits may consist of workers' compensation, health insurance, paid time-off, pension plans and other fringe perks. To measure worker benefit costs to manufacturers, healthcare costs, workers' comp costs per worker, and costs of various fringe benefits were taken into consideration.
California came out with a "C-"in this category of worker benefit costs, which is an improvement from last year's "F" rating. Arkansas, Georgia, Nevada, South Dakota, and Utah have the lowest worker benefit costs, while Alaska, Delaware, Maine, Washington, and West Virginia have the highest costs related to worker benefits.
California's manufacturing industry received an overall rating that averaged out to a "C" in all categories put forth by the Ball State University's Manufacturing and Logistics Research Study. Despite this, one of California's greatest strengths has always been spearheading innovation in electronics, biotechnology, and renewable energies, and that certainly hasn't changed.