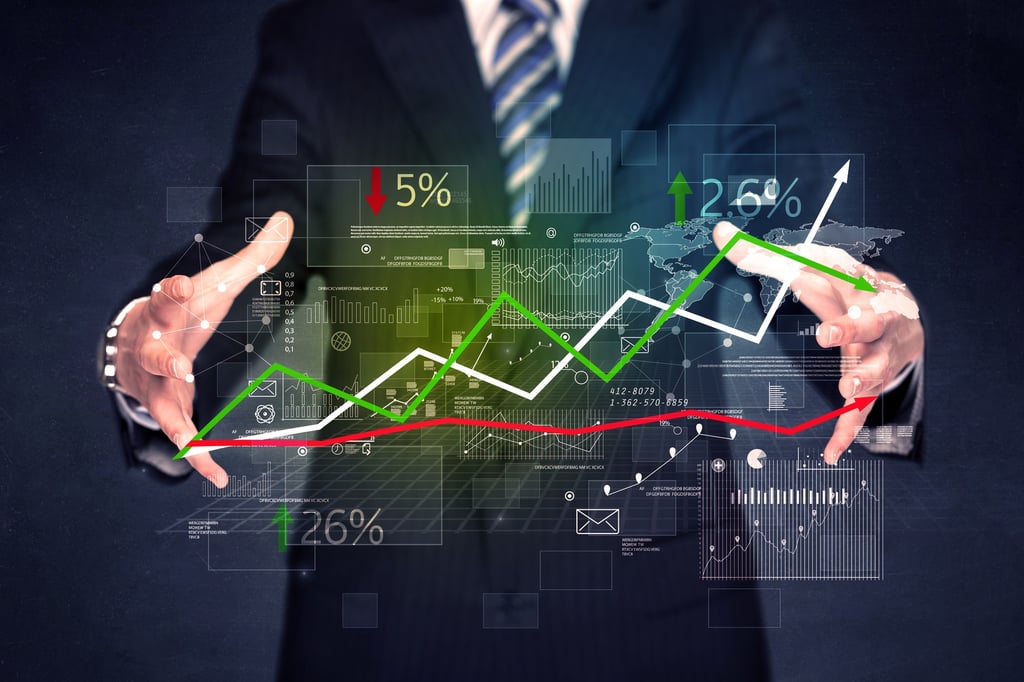 As the U.S. and the global economy bounces back, manufacturing continues to be on the rise. Therefore, companies are looking to open new facilities, domestically and internationally, and expand their existing operations to drive future revenue.
However, regardless of the location, it is critical for companies to plan the expansion to ensure successful manufacturing growth. As many expansion projects require an extreme amount of capital investment, it is important to execute the manufacturing growth correctly the first time.
Here are a few things to consider when evaluating your plant's readiness for "supercharged" growth in the near future.
Equipment Investment
One of the biggest opportunities for fostering manufacturing growth is the investment in manufacturing equipment. In order to fulfill orders in a timely and accurate manner, it is critical to ensure you have the production equipment to support existing and future growth. This area is tricky. Knowing the future volumes and investment in equipment without a firm quantity commitment can be costly, especially if the amount of new business ends up not being as much as anticipated.
On the other hand, you do not want to forego the investment and overlook major business opportunities that could significantly boost your balance sheet. Therefore, you must find a happy medium and discuss future strategies and expectations so your customers get a feel for the growth of the company.
If much of your production equipment is outdated and if you are anticipating manufacturing growth, it may beworthwhile to invest in more advanced machinery. Automated and semi-automated systems can have higher cycle times thus increasing your output and paying off the machines more quickly while making you more profit. Before you invest in new equipment, determine if some of your existing production equipment can be modified to improve capacity and cycle speeds. This requires a much lower capital investment than purchasing new items.
Scalable Processes
Manufacturing is a discipline that is constantly changing. With new innovation, new equipment and new methodologies for efficiency, manufacturing is an evolving entity. With that being said, it is important to implement scalable processes to ensure and maintain manufacturing growth. Programs like Lean Manufacturing, JIT (Just-in-Time) ordering, 5S auditing, Six Sigma and Kanban practices have stood the test of time. Newer processes and methodologies, like nanotechnology, the Internet of Things (IoT) and Predictive Maintenance Technology are increasing in popularity and helping to foster manufacturing growth.
Talent Investment
One of your best predictors of success for manufacturing growth is the talent of your workforce. In addition to evaluating investment in equipment, you must also consider your investment in people. Hiring a long-term workforce can be an excellent return on investment. To begin, you must find enough quality staff for the initial round of manufacturing growth. Once this process is streamlined, it is important to encourage your staff to remain for a longer period of time. To do so, they must be able to see professional growth at your company and transform their job into a career.
Sustaining a high level of talent will help your manufacturing facility become more effective and efficient. This is often overlooked by companies who hire average-to-sub-par employees who only see their job as a paycheck. Think smart and invest in your talent to ensure future manufacturing growth.
Warehousing Expansion
If more units are going to be flowing through your doors, it may be necessary to expand your warehouse to accommodate additional stock and finished goods. This could be a huge investment—but could really pay off over the long term as it adds to the value of the company. On the negative side, you will end up paying for additional labor, equipment, maintenance, overhead and materials. A detailed cost / benefit analysis will need to be accomplished before any decisions are made in this area.
Note that, if you plan to expand the in-house space, there have been major advancements in warehousing technologies. For instance, there are automated robotic picking systems that eliminate the need for forklift drivers. Additionally, on the fulfillment side of the warehouse, there is automated equipment that can pick finished goods from specific locations as orders become available. This requires a single operator to observe the process and ensure there are no issues.
If you cannot afford to expand your warehouse, there are thousands of off-site warehousing facilities that can be used. This is a good alternative as they take over the costs for labor, overhead, maintenance, equipment, and other items needed to run a warehouse. The downsides are, you do not own the facility and you are at the mercy of their schedule.
While considering accepting manufacturing growth opportunities, it is important for you and your team to consider the aforementioned points. There are many pros and cons to taking on additional work but, if executed efficiently and in a timely manner, the opportunity can take your operation to the next level of growth.