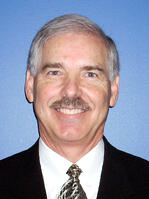 Jim Watson, President and CEO of California Manufacturing Technology Consulting (CMTC) was recently interviewed about what the manufacturing sector would look like in 2015 – in terms of technological advances, growth, employment, training, innovation, etc.The article was published by the Santa Clarita Valley Business Journal.
Here are a few highights...
California's small and mid-sized manufacturers will compete better in national and global markets through improved and more affordable technologies and systems – which streamline production, decrease overheads, enhance communication, and provide a host of other benefits. Mr. Watson specifically mentions additive manufacturing as an example and its potential impact on manufacturer efficiency.
Further, innovation is obviously integral to every California manufacturer but it's not just about the latest high-tech electronic devices and inventions, according to Mr. Watson. He redefines innovation as:
"using a different or unique way to solve a problem and improve your business."
Finally – without giving too much away – Mr. Watson talks about the changing tide of employment and human capital in California manufacturing as our Baby Boomers reach retirement age and a new tech-savvy generation moves to replace them – which in itself may lead to unprecedented expansion in manufacturing.
The complete article in the Santa Clarita Valley Business Journal delves into the above highlights and much more on what you as a manufacturer can expect in 2015. Click here to read the full story!