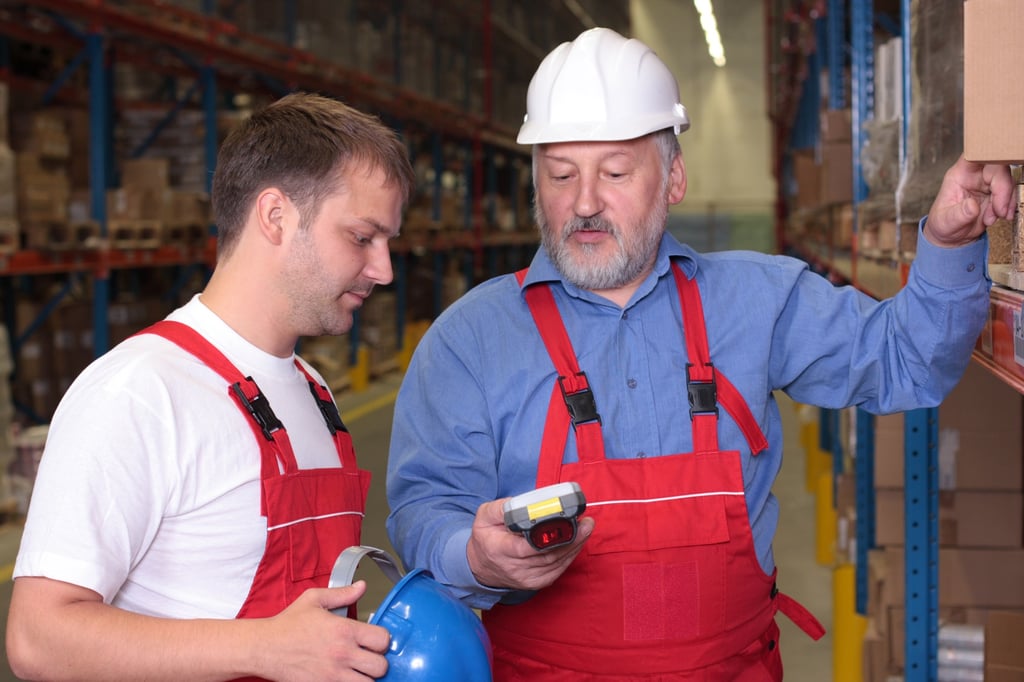 The California manufacturing sector is showing signs for a huge revival—a fourth industrial revolution, if you will. Rapid technological changes are creating a fresh dynamic that calls for new skillsets and mindsets. The training of new employees and retraining of current ones are inevitable challenges for manufacturers that wish to capitalize on the growth opportunities and advanced technologies that advanced manufacturing has to offer.
The role of manufacturing in California cannot be understated. Nearly 8% of the state's non-farm workforce is employed in the manufacturing industry, accounting for more than 1.2 million of the state's jobs, according to a 2017 report by the National Association of Manufacturers. Moreover, manufacturing accounts for approximately 12% of U.S. gross domestic product (GDP) and more than 11% of California's gross state product (GSP).
Advanced manufacturing requires innovative skillsets that stand apart from those of low-skilled assembly-line workers that populated California manufacturing plants decades ago.
Manufacturers need to rethink how they plan to help their workers develop new sets of skills in a changing manufacturing environment. Training employees for new skillsets that were once not needed is a daunting task, but it can be an investment with big returns if done effectively to fulfill and sustain long-term goals.
So what can small- and medium-sized manufacturers (SMMs) do to prepare their employees for the revolution that is coming? Here are common training initiatives to help your training managers prepare your workers for different job roles:
1. Develop a Structured Training Program
Today's evolving manufacturing environment is affected by globalization and increasing requirements for higher degrees of product personalization and customization. Being able to competitively match jobs and skills is an underlying objective of recruitment for manufacturers of all sizes, including SMMs. Hiring the right talent for an identified job role is an important step in implementing a structured training program. There are different ways of training people and there are also different ways people receive information.
When it comes to effective training, ideally, manufacturers often will use training facilitators who are knowledgeable, experienced, and respected leaders within their organizations. Training methods are conducted in-house through seminars, video training, and printed materials such as books, guides, and manuals. Alternatively, training organizers can use the services of third-party manufacturing training providers for more advanced training approaches, including interactive or process simulation-based training.
Interactive training is a modern method that makes use of the combination of digital video from actual factory floors, 3-D animation, and professional narration to catch the attention of participants. The course can be customized to your employees' unique needs and is most effective when used in combination with plant-specific exercises.
Process simulation is a training method that allows trainees to experience virtual production environments and it requires participants to "produce" an acceptable product. They also are expected to identify and remedy process anomalies and product defects. The simulation typically is delivered as a software or virtual machine that utilizes interactive process control metrics to measure and record the abilities of trainees for facilitators to analyze.
On-the-job training is perceived to be the most effective teaching method that educates employees on how to do their jobs in the middle of the action in the active workspace. While critics say that it is costly, it is most effective when conducted by an experienced worker who had been in the job long enough to be able to transfer the right knowledge and core competencies needed for the job.
While taking care of your new employees, you also need to build career pathways for your incumbent workers through retraining to provide them equal chances for growth and advancement to higher skills and positions.
2. Build a Network Within the Manufacturing Community
Joining manufacturing associations enhances your chances for a continuous exchange of best practices no matter where you are in the California manufacturing ladder. This is especially beneficial for small- and medium-sized manufacturers and startups that are learning the crafts of the trade. Association members get to be on top of industry trends and legislation changes within their niches that need urgent compliance.
Checking in with some of the manufacturing associations or local chambers of commerce can lead you to connect with hundreds of California manufacturing groups. These groups include the National Association of Manufacturers (NAM), California Manufacturers & Technology Association (CMTA), and California Furniture Manufacturers Association (CFMA).
3. Partner With Your Community or Technical Colleges, Schools
Training future workers is a shared responsibility between employers and the schools that prepare students for manufacturing employment. Many community colleges and vocational schools offer a wide range of technical courses such as welding, machining, fabrication, and automation. Through partnership, manufacturers and educators can collaborate and create innovative training techniques and opportunities that address new skill requirements in an evolving manufacturing environment.
If you're a member of a professional association, your association also can use its voice to influence the types of technical and vocational programs that schools can roll out in conjunction with your industry's talent needs.
An example of a valuable partnership that aims to attract and integrate millennials in manufacturing at a young age is the Partnership Response in Manufacturing Education (PRIME) program. The program is a network of industry, education and association partners who have come together with the shared goal of collaborating and working to improve the quality of advanced manufacturing education in high schools across the country, including California.
4. Connect to Manufacturing Extension Partnerships (MEPs)
Dedicated to promoting small- and medium-sized manufacturers in the U.S., MEPs are business-oriented groups that enjoy federal support. They serve as a manufacturing hub for all sectors in the industry and are most helpful to small businesses 1) finding funding sources, 2) that are having difficulty complying with regulations, and 3) which are looking to partake in shared training resources.
A paradigm shift in training manufacturing workers requires a change in mindset and training skillsets of training managers. More than ever, California manufacturing organizations need to redefine traditional training pathways by aligning them with changing industry requirements to replace lost jobs and revitalize relevant ones.
California Manufacturing Technology Consulting (CMTC) serves as a trusted resource for California manufacturers and is dedicated to providing a full range of consulting services to help transform your manufacturing organization.