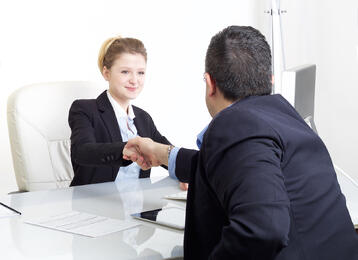 California Human Resources laws, regulations, and guidelines for employers are complicated. State and federal regulatory organizations mandate employers to complete certain legal documents, store these documents based on specific processes and for defined periods of time, and report on designated data pertaining to their employee population. With all these legal requirements, you see how companies may be easily caught in the web of non-compliance.

Non-compliant companies put themselves at risk for complaints, lawsuits, and steep penalties and fines resulting from unintentional mistakes. For these reasons, conducting a company-wide HR audit supports a risk-mitigation approach toward a consistently legal, compliant HR function.

An HR audit should include a review of the following areas:
Personnel file set-up/maintenance
Employment process
Employee on-boarding process
Employee handbook creation
Job description development
Benefits and salary administration
Performance reviews
Harassment avoidance
To protect their company and employees from legal liabilities, employers must establish a proactive approach to maintain a consistent, complaint, knowledgeable HR function. We would like to offer you several tips that facilitate and expedite those efforts.
1. Personnel files – Personnel files should be established within legal guidelines. For example, HR personnel need to file medical and confidential information separately and store all files in a secure, locked location.
2. I-9 documentation – All employers must use an I-9 form to verify each employee's identity and legal rights to work in the U.S. I-9 forms should be filled out for new employees – not potential candidates for employment. Official documents provided by new employees for I-9 documentation must be maintained for mandated periods in case of government inspection or third-party audit.
However you set up your administrative system for I-9 documentation, be sure to do it uniformly and consistently with administrators who are adequately trained on the subject.
3. On-boarding process – Approximately one-quarter of our working population transitions from one professional position to the next on an annual basis. Therefore, the integration of new employees into a place of business is a critical component of every HR function. Employee turnover can be super costly, so developing an effective on-boarding system is paramount to employee success and retention. This transitional training enables new hires to learn the specific performance expectations, attitudes, organizational patterns, and equipment that your company utilizes, which is going to vary from one company to the next.
Don't hire new employees and immediately inundate them with too many new projects and assignments. They should take some time to go through your employee manuals, policies, and guidelines, get acquainted with colleagues, and find out exactly what is needed and wanted from them. You may set production targets for them to meet over 30-60-90 days and monitor their progress. Assist them when they have questions and difficulties as these are all part of the learning curve.
4. Employee handbook – The most efficient way for new employees to assimilate into the company is to train them using employee manuals and handbooks for policies, procedures, and behavioral expectations. Why? New employees often become inundated with verbal how-tos as they begin to work and have trouble retaining all of it. An employee handbook allows them to go back to the same information numerous times until they are truly comfortable with it, eliminating the need to constantly ask their co-workers the how and what of procedures, technical equipment, and guidelines.
5. Job descriptions – Developing detailed, comprehensive job descriptions for each position within the company is crucial for advertising these positions and attracting candidates with the correct skillset, education, and experience.
In some cases, a particular job description becomes altered through the later stages of the hiring process. This activity decreases your chance of finding the ideal job candidate and ultimately prolongs hiring for that position. A job description could go through several drafts before the final version is approved by everyone involved (hiring managers, senior and department executives, etc.). Save time and resources by ensuring that you have an accurate job description based on the needs and demands of the business before you post it on a job board and encourage candidates to apply.
Additionally, keep these job descriptions for your personnel records after a job candidate has been hired.
6. Salaries and benefits – Your employee handbooks and other official documents should outline employee benefits, e.g. health insurance, vacation/sick time accruals, etc. Employees should have easy access to this information. On top of that, the company should establish, implement and consistently apply salary guidelines by position.
7. Performance reviews – Thoughtful, organized, and consistent performance reviews should be done annually or semi-annually for each employee. Performance reviews need to consist of specific examples that highlight the employee's strengths and areas that need improvement. These evaluations require advance preparation, written metrics and feedback – rather than a few points of discussion haphazardly thrown together. A well-executed evaluation will cultivate the employees' trust, loyalty, and appreciation that you cared enough to provide them with a decent performance feedback. As with some of the above points, maintain neat files of all performance reviews for future promotions, demotions, transfers, and possibility of lawsuits.
8. Harassment prevention – Require employees to attend Harassment Avoidance training or seminars to avoid potential legal action against your company by upset employees.