Based in Lodi, California, New Wave Innovations, Inc. is committed to producing our own in-house line of car wash equipment and components.
Products and Services
Our goal is to make your car wash more efficient in operation by producing equipment and products that are cost effective and practical. The high cost of maintenance and equipment for the industry demands a sensible approach.
Manufacturing Processes
We have found that chemical use in car washes has run rampant with excess waste. It is our pleasure to reduce this problem and save the environment at the same time. We invite you to join us and together we can save the environment one car at a time.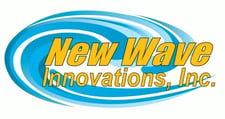 Contact This Manufacturer
Company Name: New Wave Innovations Inc
Category: Commercial and Industrial Machinery & Equip.
Location: Lodi
Contact Person: Michael Ross
Phone: 209.298.7667
Email: @
Website: https://newwaveinnovationsinc.com/
Are you a CA Manufacturer?
Join our Made in CA program and get your company featured for free!