PDPlay designs and manufactures state-of-the-art and environmentally friendly commercial children's playground equipment and recreation site furnishings. With a strong commitment to providing fun and safe play environments for children as well as to the preservation of the earth's natural resources, PDPlay uses 100% recycled plastic to create bright and colorful play structures and other site amenities that are safer and more durable than conventional wood and metal equipment.

We believe the environment our children play in is as important as the playground, which is why we have championed environmental responsibility for nearly two decades. A proud pioneer in the use of recycled materials, since 1990 we've designed our playground equipment, recreation site amenities and safety surfacing with safety and sustainability in mind. Our manufactured products do not, and have never, contained PVC or phthalates.

Our mission is to make safe, fun and durable playgrounds for children today with consideration for the environment they will inherit tomorrow. We hope you will join us in this mission. - See more at: Sustainable Earth.

Products and Services
Slides, Activity Panels, Bridges, Climbers, Freestanding Slides, Overhead Ladders, Rock Climbers, Shade Swings - See more at: Slides.
Manufacturing Processes
Molding, assembly.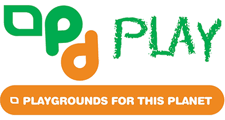 Contact This Manufacturer
Company Name: PDPlay
Category: Sporting & Athletic Goods
Location: Vista
Contact Person: John Ogden
Phone: 760- 597-5990
Email: @
Website: https://pdplay.com/