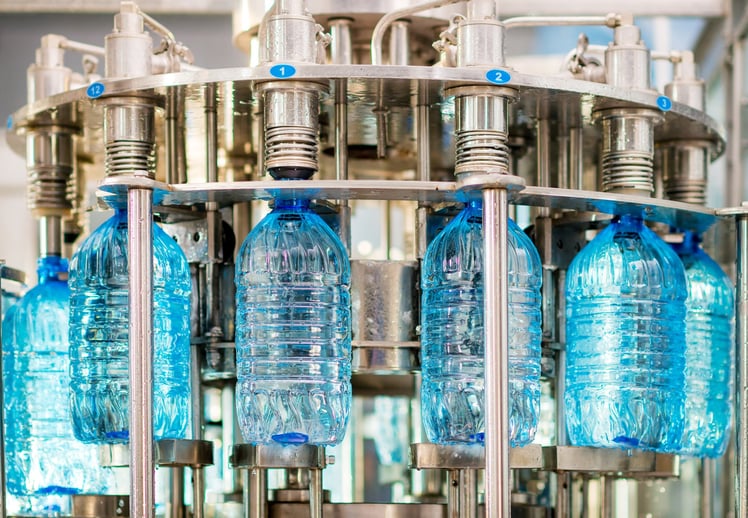 Evolving consumer shopping and eating habits continuously transform the food and beverage supply chain. Consumers are ditching the fatty and salty foods of the past and are now in search of healthier and fresher food and beverage alternatives.
Therefore, supply chains must also evolve to support the needs of the customer. One critical factor is sharing and using data generated from the point of sale to suppliers and other partners while simultaneously analyzing current events and weather patterns. This information is used to increase supply chain efficiencies and drive growth. There are four primary consumer trends that are impacting the food and beverage supply chain, including:
Convenience in Food and Drinks
Consumer demand for more convenient food and drink has resulted in a variety of new innovations and product developments, such as convenient packaging and higher quality frozen entrees. Maintaining this flow of new innovation is one of the greatest issues facing consumer packaged goods manufacturers.
A major competitive goal is to enhance product value through greater convenience. But such innovation typically comes with a premium price tag as a result of rising ingredient costs and new regulatory frameworks. Fortunately, more consumers are becoming receptive to paying a premium for food if there is a convenience factor to the product.
Diversification of Consumer Preferences
There continues to be a trend in the food and beverage sector with consumers desiring products that align with their personal and nutritional preferences. As this trend continues, manufacturers should expect to experience a greater need to be more transparent in the methods of how their products are produced.
In order to meet consumer personalization demand, supply chains must become more global, nimble and collaborative. This will require full transparency throughout the supply chain to provide consumers with details about production methods and suppliers of raw materials.
Channel Fragmentation Increases Need for Traceability
As consumers continue to shop when and where they want - increasing channel fragmentation in food retail - technology is granting brands the opportunity to personalize customer experiences based on the way in which they shop and eat. This is accomplished through data collection and analysis which occurs virtually instantaneously. It is critical for companies to share this information with manufacturers and distributors, to increase visibility, transparency and collaboration across the entire supply chain.
Traceability is critical in assisting each handler in the food and beverage supply chain by meeting USDA standards, eradicating food-borne illness outbreaks and mitigating recalls; all while meeting consumer demand and supporting clean eating – the consuming of minimally processed foods.
Supply chain traceability is accomplished using technologies that automate data collection and management. With a broader collaboration across supply chains, partially assisted by cloud computing, there is a much higher level of transparency and less of a technology cost to analyze and integrate the data – making it more accessible for small and medium-sized food manufacturers.
Sustainability with a Circular Economy
With each year, there is more promise placed into the practice of circular economy efforts across many industries. The circular economy is a system which closes material and energy loops in an effort to conserve resources and, ultimately, reduce the final cost of the product. This increased interest in the circular economy is due to consumer efforts to support companies committed to sustainability alongside increased environmental efforts to recycle and reduce food waste.
Designing packaging that is more sustainable and environmentally-friendly is an ongoing management concern. However, as more technologies and effective processes become commercialized, companies are understanding the environmental impact as well as the cost savings opportunities and long-term gains. A circular economy further aids in the efficient use of resources and the re-purposing of products throughout the supply chain.
As with any industry, regularly evolving consumer behaviors are driving the aforementioned changes and trends in supply chain management. Companies must adapt to new consumer requirements in order to be successful in the food and beverage industry.