Cost, performance, quality and value are
all encased under the supply chain umbrella.

Organizations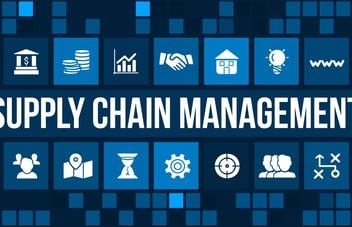 should consistently search for means to enhance their supply chain management systems to be fiscally responsible, productive and efficient.
Outlined below are five quick tips to think about regarding supply chain management.
1. Have a Risk Management Strategy
Natural disruptions can do much to hinder the supply chain system functions of an organization. Being prepared with a well established and well researched risk management strategy is one way to limit such disruptions so organizations do not encounter the negative consequences of supply chain interruptions.
Other risks that cause interruptions in an organization's supply chain strategy include:
Supplier performance risks (poor quality from suppliers)
Political/ economic (currency fluctuation, import/export duties or tariffs)
Regulatory risk (taxes or regulations)
CMTC identifies four elements of a well balanced risk management strategy: identification, assessment, action management, and reporting and monitoring.

2. Implement an Optimized Roadmap
Get the most from a supply chain system with an optimization roadmap. Start by developing a primary strategy outline, then do the same for strategy implementation. Next, develop a supply chain partnership and implement a partner strategy. Throughout these stages, there should also be continual mentoring, coaching and directing for an optimized supply chain management system.
3. Use a Total Cost of Ownership Calculator
TCO, total cost of ownership, is a set of related concepts that allow a company to determine the components that contribute to procurement, holding and product selling costs. This helps manufacturers minimize total costs while maximizing the ability to provide customer value.
In a traditional Piece-Part Variance method, both visible and hidden costs are often underestimated by fifteen percent or more.
TCO calculators are a valuable tool for measuring and managing Supply Chain costs, with an end result of decreasing the total costs for individual products the company sells.
4. MEP Supply Chain Optimization
The Manufacturing Extension Partnership (MEP) offers a supply chain optimization service that provides a strategic and constraints-based approach for concentrating on the entirety of the supply chain.

Organizations that excel with this optimization method experience a number of positive outcomes, such as better positioning to develop, source, manufacture and distribute superior products at reduced total costs. In turn, this increases revenue, profit and shareholder value, allowing the organization to anticipate future capabilities and better qualify suppliers to meet such needs.
5. Supply Chain Management Never Rests
An organization should never be in a state of rest; just because things are going well does not mean that an organization should stop evaluating or monitoring its supply chain management.
Continually examining supply chain management systems your organization has in place is important to staying both on target and ahead of the competition.
Changes are constant in the manufacturing marketplace. For organizational success, supply chain systems need to provide a proactive approach to fluctuations. Optimized supply chain management systems are designed to plan, monitor and evaluate an organization's supply chain management and allow your business to respond to fluctuations promptly and properly for a smooth running system.