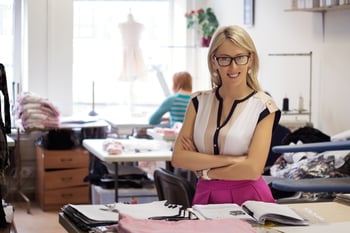 Women have come a long way since the 1960's when most women were homemakers and stay-at-home mothers. Statistics published by the Department of Labor outline the increase of women in the workplace beginning in the early 1960's through 2012. In fact, the number of women in the labor force has increased 53% within a 50 year period.
Today, women are becoming world leaders; leaving an influential imprint on society. Women are tackling not only the world but innovating products and services in the manufacturing industry.
CMTC will be highlighting women-owned businesses over the next few months. If you missed our first blog post on 5 Cutting Edge Women-Owned Manufacturing Organizations in California, be sure to check it out.
In this post, CMTC highlights exceptional women in manufacturing and they may surprise you with the unique and creative products they manufacture.
Our Line-Up
As a non-profit, consulting organization, CMTC proudly serves a diverse array of manufacturers in California through our Made in CA Program. From food products to the aerospace industry, these women make a difference in California.
A Woman's Insight
Oprah Winfrey once said: "There is no greater gift you can give or receive than to honor your calling. It's why you were born."
Women are honoring their calling and impacting a predominantly male oriented manufacturing industry creating innovative and exceptional products or services right here in California.