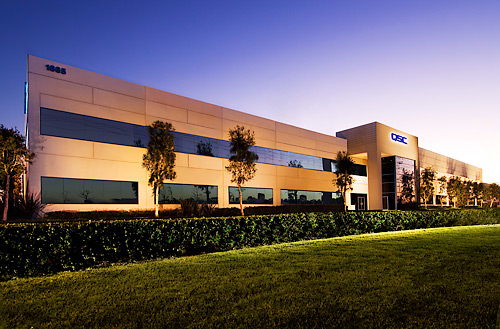 Innovation is increasingly important for California's manufacturers whose main goal is to create profitable growth. When a manufacturer's products or services are unique and meaningful, opportunities for profitability increase as well.
One of CMTC's clients, QSC Audio Products, has focused on innovation within their organization's strategic plan. QSC Audio Products is a globally recognized leader in the professional audio industry. The company has been in business for over 40 years, and their facility houses the manufacturing, warehousing, engineering, technical services and sales processes of the company.
QSC Audio Products has evolved over the years to meet their customers' demands and technological advancements. The company's biggest challenge while focusing on innovation was that they found it difficult to integrate the processes between their various departments. Their inventory was out of sync with sales demands, causing some inventory control of products. QSC Audio Products was in need of a more strategic and organizational plan to improve their efficiencies.
In November 2010, QSC Audio Products met with CMTC consultants each week. CMTC worked with the company in creating and implementing an operations improvement program. The goal of the program was to develop cohesiveness between departments and improve operations.
The Department Managers and CMTC would select an area to review each week, discuss specific challenges and how it impacted each department. Inefficiencies were identified and CMTC worked with the team to implement new procedures. As a result, the organization worked to eliminate any issues with inventory. This allowed QSC Audio Products to better serve the needs of its customers. CMTC returned for sustainment visits in order to maintain the momentum gained from the program. The process concluded in March, 2011.
The result of QSC Audio Products' work with CMTC was $2.4 Million in retained sales. They also created one job and retained one job. The organization was able to sustain its innovative product lines and continue their growth trend.
Innovation in business is vital for diversification within the industry. However, having a strategic plan for innovation is important, so that your company can ensure a successful recipe for growth. To request assistance in your strategic growth initiatives, click here to request a consultation.