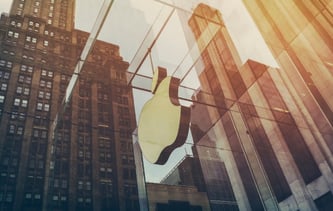 The manufacturing industry is a powerful economic force – both nationally and globally. What can five leaders in the industry teach the rest of us about growth? The following lessons include industry-based, general and personal insights.
Streamline the all-important supply chain via digitization
Dave Lubowe is the leader of digital operations at IBM Global Business Services. It's nothing new for the manufacturing sector to have to navigate fragmented and complex supply chains. Up to 90 percent of a manufacturer's cost can be chewed up in meeting supply chain demands, which is why emphasis is now being put upon digitizing the process as much as possible, which saves time and money.
"Today, operational boundaries are being redefined by digital disruptors," says Lubowe in a recent Forbes piece concerning manufacturing growth. "Leading companies are increasingly transforming operations with analytic approaches like simulation of 'what if' scenarios which combine data…."
Establish & maintain a strong link with the market/customer
Robert Lane was CEO of John Deere until 2010, where he continued growth for the company through a very troubled market. As important as overall manufacturing production is, that's not everything. Lane says keeping a sound connection to the customer is very important. To that end, research and development is something in which the company happily invested, as well as taking great care to remain open to receiving customer feedback.
One of Lane's big principles is to ensure manufacturing growth, which means producing a product people actually want.
Manufacturing Growth Tip: Maintain a Strong Link with the Market #business #manufacturing
Ask for possible future solutions to current problems
Rachel Nguyen is the executive director of Future Lab, a subdivision of Nissan. As a social scientist and veteran of research and development, she develops ideas in transportation that can have impact in the near and distant future.
One of her big-money questions involves the nimbleness of big companies: Can they move quickly? – Whether or not anyone has answered that question remains elusive to her. One workaround for the problem is to partner with smaller entities working on specific challenges.
Do not lose track of the basics with discipline
Burt Jordan is Ford's vice president of purchasing and supplier diversity. A student-athlete in college, he gained much of his valuable education in the real world while working for GM. Still a young professional when he went to Ford in 1999, he was struck by just how smart, creative and outside-thinking so many of the employees were there.
For all the value and diversity of ideas with creativity, problems arose when it came to execution. Jordan says some more discipline in this creative culture would have solved the problems with execution.
Practice great habits in your personal and business life
Apple's current CEO Tim Cook has a different perspective. While the previous lessons in manufacturing growth are manufacturing-centric, no industry exists on an island. And, neither do the people who work in the industry. Since 2011, Cook has taken the company, which recently reclaimed Industry Week's top ranking in manufacturing, to new heights.
Part of Cook's success in business seems to correspond to remarkable personal traits. He's an early riser among early risers: he gets up around 3:45 a.m. nearly every morning! Cook uses this time to answer emails, hit the gym and it enables him to enter work with a sense of momentum.