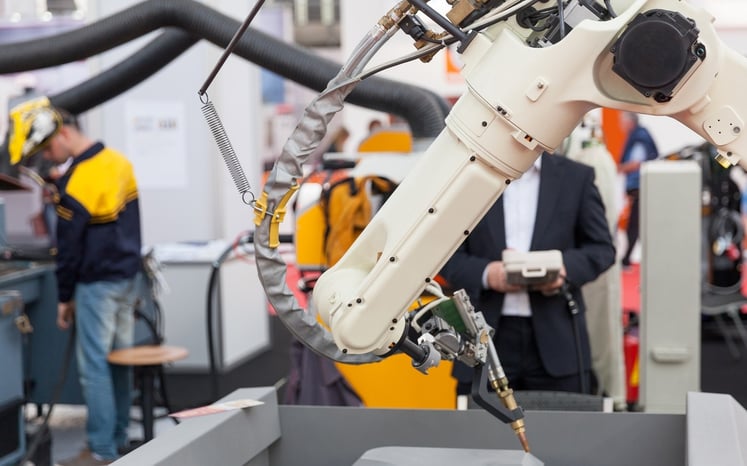 While the outlook is largely positive for the manufacturing industry in 2017, this doesn't mean that there will be zero challenges. With growth comes competition, and manufacturers will need to adapt to these challenges if they want to become leaders and remain agile in the market place.
While some of these challenges have been present for several years, others are either new or forecasted for the coming months. Here are several issues facing small and medium-sized manufacturers in 2017:
Demand
While this may not seem like a major concern, increased demand for manufactured goods may present challenges for small and medium-sized manufacturers that are already experiencing pains with worker shortages and increased regulation.
As buying channels continue to fragment and consumer tastes becomes increasingly diversified, manufacturers will need to produce a wider variety of products. New developments such as 3D printing and robotic workers will become more relevant in the coming year.
Manufacturing Skills Gap
The skills gap has been a major concern for manufacturers over the past few years and there doesn't appear to be any signs of it letting up soon. According to a 2014 study, over 75 percent of manufacturers surveyed reported a moderate to severe shortage of skilled resources - resulting in reduced earnings of up to 11 percent annually.
As small and medium-sized manufacturers struggle to keep up with increased demand, rising production costs and a growing skills gap, automation and new technologies will become more and more valuable.
Cybersecurity Threats
The annual cost of damages caused by cybercrime is forecasted to reach $6 trillion by 2021. The manufacturing sector's lack of investment in cybersecurity sets the industry up as a prime target for hackers, and as technology advances and more manufacturers look to the cloud to improve their infrastructure, cyber criminals have a growing surface to attack. Businesses are reacting to the increased threat by allocating $1 trillion globally over the next five years to cyber defenses.
While small and medium-sized manufacturers may not have the budget of larger enterprises to spend on cybersecurity, by training their employees and following cybersecurity best practices their infrastructure's risk of being compromised can be greatly reduced.
Increased Regulation
In 2017, the manufacturing industry will face many new regulatory changes and tighter controls. One major change that manufacturers should already be preparing for is the revised AS9100, which puts a stronger focus on the interests of external parties - such as regulatory authorities and stockholders - as well as supplier monitoring. As small and medium-sized manufacturers race to keep up with tighter regulations, it can be expected that supply and overall budgets will see a decline and may affect global competitiveness.
How to Incorporate Automation
Automation and robotics are quickly becoming a necessity for manufacturers that want to compete on a global scale. These technologies are no longer seen as a luxury - they are necessary for gaining a competitive advantage. Properly integrated automation technologies have the ability to completely transform and improve a small or medium-sized manufacturing plant.
The challenge here is finding the right areas to incorporate automation in order to bridge the skills gap and increase competitiveness. Another challenge is that, although technology is becoming more affordable, the cost of entry can be intimidating and prevent buy-in from stakeholders.
Internet of Things
Just like with automation, internet-enabled machines are not a thing of the not-so-distant future, they are here and manufacturers need to utilize this technology to keep up with the industry. If implemented with a clear strategy and purpose in mind, IoT devices can transform small and medium-sized manufacturing plants for the better.
The challenge that many manufacturers will face when it comes to IoT is using these devices to their full potential. Implementation simply isn't enough, systems need to be in place to collect, analyze, and translate this data into actionable changes. Without a clear strategy in mind, manufacturers will not be able to improve their decision making in a way that is beneficial.
With Growth Comes Challenges
Overall, U.S. manufacturing is expected to grow in 2017, especially for small and medium-sized businesses with fewer than 100 employees. However, these companies will need to transcend several hurdles such as technology costs, skilled worker shortages and inventory management in order to keep up with this growth.