This post is the sixth and final installment in our series about Smart Manufacturing (SM). Our goal for the series was to inform manufacturers of SM's components, how it affects business productivity, economics and plans, its importance in the value chain, and how it changes the workforce and the overall future of manufacturing. We also would like to thank the Smart Manufacturing Leadership Coalition (SMLC) for their assistance and the availability of their experts who are currently working on Smart Manufacturing.
If you missed the first blogs of this series, you can click on their links here: Part 1A, Part 1B, Part 2, Part 3, Part 4 and Part 5.
Throughout this series, we wanted to be sure that the concept of Smart Manufacturing was thoroughly discussed so that small and medium-sized manufacturers can understand its value to the future of the manufacturing industry. From revolutionizing the relationship among plant floors, suppliers, and software vendors and beyond, SM has the potential to simplify manufacturing functions throughout the value chain.
Already being hailed as becoming the new Industrial Revolution, SM brings the manufacturing sector a more efficient, seamless way of compartmentalizing data for manufacturing managers to make better decisions. This is simply a recap of our Smart Manufacturing series and the highlights of each post, the interviewees, and major SM concepts.
What is Smart Manufacturing?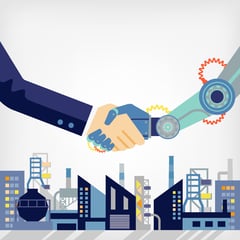 Our first post on SM delves into the basics that every manufacturer should know: the definition, the physical components involved, the intended effects and an expert's insight.
According to the Smart Manufacturing Leadership Coalition (SMLC), "Smart Manufacturing is the ability to solve existing and future problems via an open infrastructure that allows solutions to be implemented at the speed of business while creating advantaged value."
SM makes use of cloud technology to store an unlimited amount of data and makes it possible for wireless devices such as tablets and smartphones to act as mini-computers to make use of applications. These apps can be downloaded to serve manufacturing, financial, inventory purposes and beyond. The technology can be used in an entire factory or even across a network of suppliers and customers.
In this first post, we also discussed the benefits of SM. The use of SM helps create higher-quality products, streamline productivity, sustain safer workplaces and even increase employment with newer tech-centered positions that may appeal to a younger workforce. All of these factors help the U.S. remain competitive in the increasingly competitive global manufacturing industry.
"SM brings small and medium manufacturers the ability to access new and growing forms of business intelligence," explains Denise Swink, CEO of SMLC.
Smart Manufacturing is a big concept that contains many new terms that manufacturers may not be aware of today. Two key terms we discussed in this first blog to help set the stage are the SM Platform and the SM Marketplace.
The SM Platform represents the invisible hand that uses cloud technology to help integrate one's technology, present and future plant data, simulations and systems across manufacturing functions. Think of it as the center, or home base, that allows the wireless feature of SM to flourish. It's a cloud-based open access platform that makes SM possible. This is also where you can find the SM Marketplace.
The SM Marketplace is manufacturing's version of an online store. Companies can download programs from the marketplace that they can use to assist them in a variety of manufacturing processes. Due to the wireless nature of the Platform, the Marketplace allows you to access free and pay-as-you-go apps right onto your Ethernet-capable devices. The Marketplace reduces the need to invest in long-term hardware solutions.
While the infrastructure of the SM platform and its accompanying Marketplace has yet to be finalized, it has the potential to flip the current state of manufacturing processes and automation on its head.
The Business Case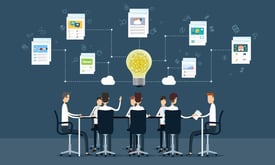 Manufacturers who are interested in making the most out of SM need to understand the importance of investing in data-capturing technology — mainly sensors. Establishing an Ethernet-capable technology in the workplace is all that's needed to allow the transfer of data. Organizations that are well-equipped and eager to contribute to the development of Smart Manufacturing should refer to the SMLC's testbed projects.
Even if your facility is operating fairly well, the proper use of SM works like a new pair of glasses. You'll be able to see aspects of your business more clearly with quantitative and qualitative information that can lead to more confident business decisions. Until the Open Platform becomes available to manufacturers of all sizes, it's crucial to improve your technology so you're not left behind in the future. In fact, manufacturers are losing value with outdated technology that doesn't collect information.
"In the future, if you can't network your device, it's going to be more difficult to adapt to new technology," warns Jim Wetzel, Director of Global Reliability at General Mills and Chairman of SMLC.
SMLC is driven to create a seamless experience with the SM Platform that's just as simple and intuitive as mobile phones and their operating systems' app stores. In fact, the Platform's prototype is currently in development and is using real industry cases. This means small companies are welcome to participate now and learn more about the platform while it's still in its initial stages.
The goal is that companies of all sizes will reap the benefits of Smart Manufacturing. As SM's components are tested and proven to be effective and affordable, small and medium-sized organizations will also see positive results. This will help in contributing to and collaborating on SM's future.
Smart Manufacturing and the Value Chain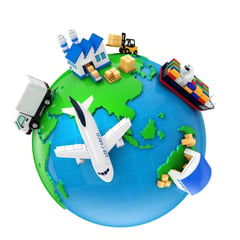 The benefits to the manufacturer are clear, but what about the other components of the value chain? That's the question expected from everyone who's considering getting involved in Smart Manufacturing, from the value chain of suppliers to manufacturers, distributors, solution providers, retailers and the final end-users (customers). Each stakeholder has the chance to reap the benefits of a totally integrated work environment that is seamless, affordable and (most importantly) more productive and competitive.
It's hard for a supplier to adjust orders without real-time capabilities. Using what's called demand dynamics, SM enables suppliers to be "as precise as possible with the product produced and the demand for the product, including individualized features. SM makes it possible to approach new levels of precision in new ways with data, information, analytics and modeling," stated Jim Davis, the Vice Provost Information Technology at UCLA.
Software vendors and 3rd-party integrators likely have the most change to undergo as SM provides a different business structure than the current one. The Open Platform means more affordable apps to the manufacturer and a wider audience for the software vendors. Licensing, purchasing and software support models will make available fee-for-use, value-added support services and product expansion opportunities through Smart Manufacturing.
The format of SM also enables customers to provide quicker feedback to vendors regarding their software which in turn will instill a quicker turnaround time for app development. Integrators will have less physical IT infrastructure to work with and will save ample amounts of time with less complex integration requests.
Customers will be able to be better informed with the ability to analyze where and how a product is made. Their input and values will become increasingly important to the manufacturer just as the feedback from the manufacturer is important to the vendor.
A New Kind of Workforce
New technology paves the way for a younger workforce to be newly integrated into manufacturing positions. Some will be manufacturing-centric, but others will be data-maintenance positions that are just as crucial to helping a manufacturer thrive in business.
"The richer the information, the more useful it becomes to everyone in the organization. At the end of it all, a high-functioning SM environment is defined by the valuable and accurate content employees contribute to the digital thread," explains Pam Hurt (Workforce Development Industry Manager at SME).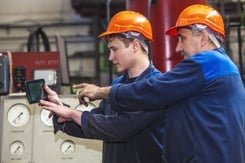 Pam Hurt continues, "more than likely, we'll see the emergence of blended hybrid job functions that may require enhanced collaborative communication and problem-solving skills to properly apply the new tools for benefit."
Some of these new, blended job functions include managing data analytics, tracking products in the value chain using wireless devices (cell phones, tablets, etc.) and being able to pinpoint issues in the supply chain quickly should they occur.
While the head count can remain the same, SM adds new duties that can help the production of your manufacturing material. Think of it like a smartphone application. "Cell phone users are not necessarily concerned about how an app was created, but rather need to decide which apps improve and enhance their experience [while] using the device."
This is how Smart Manufacturing can become a long-lasting form of manufacturing. Millennials, with their tech-savvy abilities, creative-solution mindset and eagerness to contribute can quickly grasp and implement SM apps, capitalize on new opportunities and increase productivity.
No matter the amount of technology that one invests in a company, the biggest change has to be with the workforce's mindset. In sum, "changing what people did every day when they came into work [was the biggest hurdle]," explains Jim Wetzel.
Infrastructure, Data and Security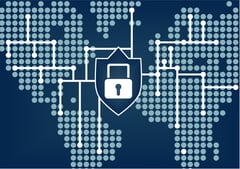 When fully-invested in Smart Manufacturing, it's important to note that SM helps the transition by building to the manufacturer's capabilities. The SM Platform is designed so that companies at any level are able to make use of SM's components.
Data is able to be drawn from sensors (or manually inputted) — giving employees more time to focus on the function and outcome of their processes, rather than infrastructure technology or maintenance. Data will allow employees to see the production process and more dynamically predict mishaps.
SM provides the ability to see data moving end-to-end and if you see a pattern different than expected, you have new information that you don't have with the way it's being done today. The focus on data and its management rather than applications makes it possible for intellectual property, regulations and policies to be managed in far better ways that remain owner-controlled. Rather than the mainstream focus on technology, SM is focused on data and its outcomes. SM allows for easier collaboration between manufacturers and/or vendors with one simple area of connectivity, the SM Platform.
Modern cloud technology changes the hardware perspective from one of 'server nurture' at individual sites to one of rapid server replacement at large scale sites. This leads to a more robust and secure IT environment.
What's Next for Smart Manufacturing?

Recently, federal funding from the Department of Energy announced an investment of upwards of $70 million to the Clean Energy Manufacturing Innovation Institute, whose focus is on, you guessed it, Smart Manufacturing. With intentions of lowering the production cost and creating a more sustainable infrastructure, the organization's secretary, Ernest Moniz had this to say: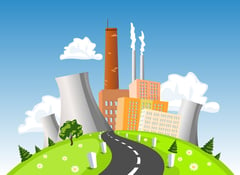 "Smart Manufacturing is a key information technology approach to unlocking energy efficiency in manufacturing. These technologies will make industries from oil and gas to aerospace and food production more competitive with intelligent communications systems, real-time energy savings and increased energy productivity.
Energy intensive industries, such as steelmaking, could see a 10 to 20 percent reduction in the cost of production, making products such as solar panels and chemical materials, such as plastics, as well as the cars and other products they go into, more affordable for American consumers."
Despite the billions of dollars being invested and the shifting workforce trends, it's critical to remember that the success of Smart Manufacturing is more about people than the technology. When your workforce is finally prepared and eager to optimize the way manufacturing is done in your organization, the nitty-gritty technology conversations and upgrades won't become a burden, but instead, a small step to a more fruitful future.
Conclusion
Rarely do we see an idea or concept that can serve to benefit every player involved in manufacturing. Of course, the wave of SM means changes have to be made on a few fronts, but only for the better success of a company. From creating new positions that cater to managing one's data to drawing in a workforce with younger talent to revitalize the industry's employees, Smart Manufacturing will certainly be a trailblazer in the path of traditional American manufacturing.