---
Challenge
The company was gradually expanding throughout the 2000's, but its growth levels plateaued with the 2009 economic downtown. However, California Faucets did not want to just weather economic challenges; they wanted to drive growth. Company leadership made it their goal to develop and improve products and enhance their marketing strategy to increase sales.
Solution
California Faucets connected with CMTC in March, 2012. After evaluating the company's needs, CMTC provided a Strategic Development program to help the organization assess areas for growth. This included onsite assessments to evaluate their operations and product lines. CMTC then performed market research with the company's current customers to discover possible needs for new products or product improvements. CMTC also analyzed the company's marketing strategy and business goals. A Strategic Development program was created and included plans for a revamped marketing strategy and new marketing programs for product expansions. California Faucets joined CMTC's "Made in California" program and was able to brand their products as locally-made items.
The Strategic Development program was completed in May, 2012 and CMTC was able to assist California Faucets develop initiatives in critical areas such as new product development, marketing programs and operational improvements. They were able to further diversify their products and aggressively promote them in the market, thereby increasing sales.
"Growth initiatives are very important to our organization. CMTC worked effectively with us to evaluate our processes, analyze our market and identify specific areas for growth. They served as a trusted resource to help us increase sales and experience growth."

--Jeff Silverstein
President

Download This Case Study
$550K New and Retained Sales
(Dollars in Thousands)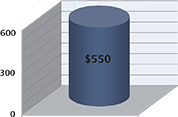 11 Jobs Created and Retained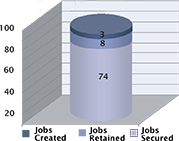 Financial & Productivity Results
$550,000 in new sales
3 new jobs created
8 jobs retained
$250,000 in new products and processes investments