---
Challenge
U.S. Concrete Precast Group wanted to focus on increasing sales and growth initiatives in 2010 and beyond. The company wanted to set the foundation to expand its market share and appeal to new target audiences.
Solution
U.S. Concrete Precast Group turned to CMTC® for assistance and in April 2010 an initial planning meeting was conducted. The goal was to deliver soft skills training and simulation exercises for 20 key leaders in the facility on a weekly basis to prepare leaders for operational changes and ensure a clean transition during initiative implementation.
A Lean Manufacturing 101 Training Session with Simulation was then delivered. Participants were trained on the principles of Lean Manufacturing and how they specifically applied to operations. Specific processes for improvement were identified and the organization was able to reduce their production and labor costs by $50,000. This reduction allowed them to invest $10,000 into employee skills training. A Kaizen Continuous Improvement Event was conducted to increase productivity and snare sustainable results.
This project was completed in September 2010 with several positive outcomes. The company was able to improve operational efficiencies and productivity, increase sales and potential for growth.
"CMTC's improvement initiatives were very effective. They worked with our team to identify and improve our processes to make us more efficient and productive. As a result, we have positioned ourselves to increase sales, reduce costs and investing better workforce practices and employee skills."

Todd Ebbert
General Manager

Download This Case Study
$100k Sales Increased
(Dollars in Millions)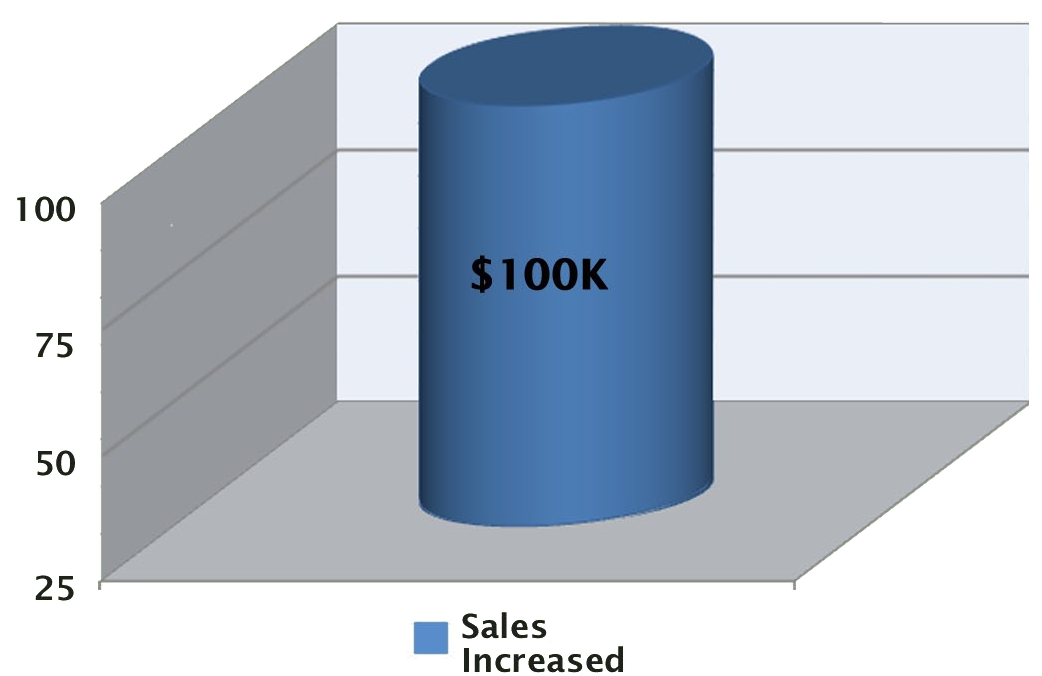 Financial & Productivity Results
$100,000 Sales Increased
1 new job created
$50,000 cost savings earned
$10,000 invested in workforce practices and employee skills