---
Challenge
Convaid experienced growth from 2010 to 2012 with increased sales of 10%. The organization wanted to continue its growth phase, but was finding it more challenging to effectively accommodate demand. Increased production levels made it more difficult for Convaid to keep their processes efficient. As a result, Convaid was experiencing longer lead-times and increased "work in progress", impacting customer relations.
Solution
Convaid turned to CMTC for assistance. CMTC recommended that Convaid begin a structured training program for both managers and employees to develop their skills and implement improvement changes in real time. In February of 2012, CMTC conducted numerous projects with Convaid including six Lean 101 Workshops, developed Current and Future State Value Stream Maps and held two Rapid Improvement (Kaizen) events.
Groups worked with consultants to identify improvement opportunities on the shop floor and office areas. These workshops also served as a reinforcement of the company's mission and emphasized how employees play a critical role in achieving organizational goals. An improvement plan was created to pinpoint and prioritize the actions needed to lead the organization to improvement. CMTC's projects were completed in April of 2012.
"Our experience with CMTC was a valuable and rewarding one. Their cooperation and flexibility allowed us to achieve our goals and objectives without disrupting our daily requirements. I look forward to continuing growing with CMTC's assistance."

--Mike Carmody
Chief Financial Officer

Download This Case Study
$250K in New and Retained Sales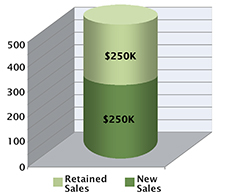 10 Jobs Created and Retained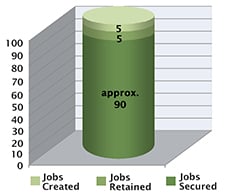 Financial & Productivity Results
$250,000 in new sales
$250,000 in retained sales
5 jobs retained
5 new jobs created
$120,000 in costs saved
$10,000 in workforce development invested